100 Heroes: Thomas Eakins
The gay man who showed us how to capture the male nude in painting and photography.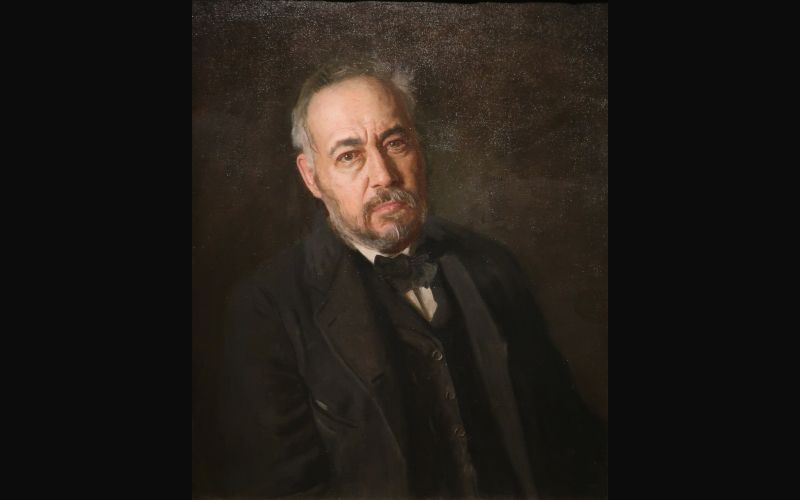 Thomas Eakins was a painter, photographer, sculptor, and fine arts educator. He is widely acknowledged to be one of the most important artists in American art history.
Early life
Born in 1844, Eakins lived most of his life in Philadelphia.
He studied at the Pennsylvania Academy of the Fine Arts.
In 1866, Eakins travelled to Europe to continue his art studies. It was during this period that Eakins began to focus on realism. He remained in Europe until 1870.
Career
Eakins returned to Pennsylvania where he began teaching at the Pennsylvania Academy.
His teaching methods were controversial from the beginning.
Eakins was known for encouraging his students to use photography as an aid to understanding anatomy and motion. But it was his obsession with the human figure that regularly got him into trouble.
In 1886, Eakins was forced to resign from the Pennsylvania Academy for removing the loincloth of a male model in a class where female students were present.
Photography
Eakins obtained a camera in 1880 and he took an enormous number of photographs. Eakins used photographs to help inform his own paintings, as well as a teaching aid with students.
Eakins was known for taking nude photos of models and his students.
Personal life
There is some debate on the matter, but it is generally accepted that Eakins was a gay man.
Although he married, much of Eakins' work is imbued with such heavy homoerotic desire that it's clear where his attentions were focused.
In the later stages of his career, Eakins developed a strong relationship with a young sculptor called Samuel Murray. It's widely acknowledged that their relationship was sexual.
Death and legacy
Eakins died in 1916, at the age of 71.
In recent decades, Eakins has emerged as a major figure in sexuality studies in art history, particularly in relation to the homoeroticism of his male nudes.