100 Heroes: Thomas Mann
The gay man who wrote iconic queer stories.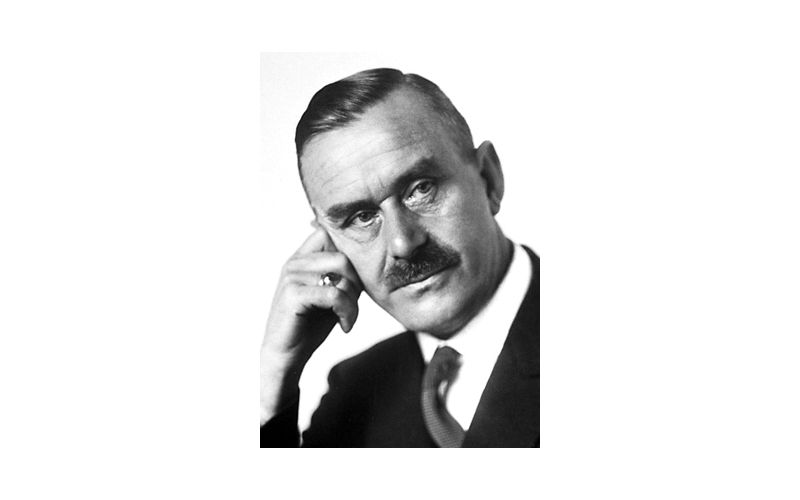 Thomas Mann was a German novelist, short story writer, social critic, philanthropist, essayist, and the 1929 Nobel Prize in Literature laureate.
His highly symbolic and ironic epic novels and novellas are noted for their insight into the psychology of the artist and the intellectual.
Mann is one of the best-known exponents of the so-called Exilliteratur, German literature written in exile by those who opposed the Hitler regime.
Early Life
Born in Lübeck in 1875, Mann was part of a wealthy and well-connected family.
After secondary school, Mann attended the Ludwig Maximillians University of Munich as well as the Technical University of Munich, where, in preparation for a journalism career, he studied history, economics, art history and literature.
His career as a writer began when he wrote for the magazine Simplicissimus. Mann's first short story, "Little Mr Friedemann", was published in 1898.
In 1905, Mann married Katia Pringsheim, who came from a wealthy, industrialist family. The couple had six children.
Pre-war and Second World War period
In 1912, Mann and his wife moved to a sanatorium in Davos, Switzerland, which was to inspire his 1924 novel The Magic Mountain.
In 1933, while travelling in the South of France, Mann heard from his eldest children Klaus and Erika in Munich, that it would not be safe for him to return to Germany. The family emigrated to Küsnacht, near Zürich, Switzerland, but received Czechoslovak citizenship and a passport in 1936.
In 1939, following the German occupation of Czechoslovakia, Mann emigrated to the United States and the family made their home in Los Angeles. He became active in anti-Nazi communications.
Later years
Targeted by the McCarthyist purges in the US, in 1952 Mann returned to Switzerland.
In 1955, he died of atherosclerosis in a hospital in Zürich and was buried in Kilchberg.
Sexuality
Mann's diaries reveal his struggles with his homosexuality, which found reflection in his works, most prominently through the obsession of the elderly Aschenbach for the 14-year-old Polish boy Tadzio in the novella Death in Venice.
The character of Tadzio was apparently inspired by a 10-year-old Polish boy that Mann had encountered while holidaying in Venice.
Mann's diary records his attraction to his own 13-year-old son, Klaus.