100 Heroes: Tom Driberg
The gay man at the centre of political intrigue.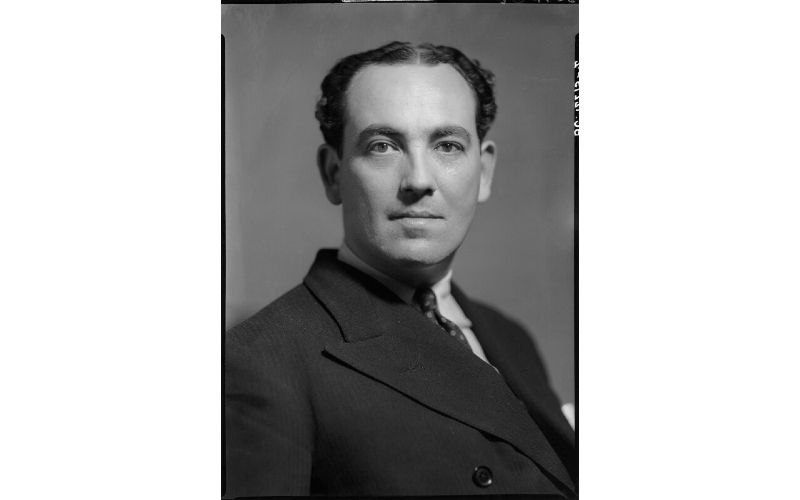 Tom Driberg was a journalist and politician, prominent in UK politics.
He became infamous because of his friendship with the Kray brothers, who were prominent criminal figures in London, as well as allegations that he may have been working as a Russian agent.
Early life
Driberg was born in 1905 in a small town south of London.
He went to school at Lancing College, but was expelled for having sex with other boys.
After completing his schooling at a local school, he went on to Oxford where he studied classics at Christ Church.
At Oxford, Driberg became increasingly involved in politics, joining the Communist Party and siding with the workers during the General Strike of 1926.
During his time at Oxford, Driberg was known for having sex with local men rather than other students at university.
Journalism
After leaving Oxford, Driberg attempted to build a career as a poet but took a job with the Daily Express to help pay the bills.
He wrote a society column, but also travelled to cover significant events such as the Spanish Civil War, the Munich Agreement, the coronation of a new Pope, and New York's World Fair.
Parliamentary career
In 1942, Driberg was elected to the UK parliament as member for the constituency of Maldon.
Originally elected as an independent, Driberg joined the Labour Party in 1945. He did not contest the 1955 election and left parliament at that time.
In 1956, he travelled to Moscow to interview Guy Burgess, the former British diplomat who in 1951 had defected to Russia with his colleague Donald Maclean. The pair had emerged in Moscow in February 1956, to give a brief press conference. Driberg had known Burgess in the 1940s – both were gay men.
Driberg has remained active within the Labour Party and returned to parliament in 1959 when he was elected as the member for Barking.
In 1963 Driberg met the Kray twins. Around this time, Driberg was also close with Lord Boothby – a member of the House of Lords. Driberg and Boothby were known to frequently attend parties hosted by the Krays – it was widely reported that East End rent-boys were readily available at these parties.
Driberg retired from parliament in 1974. He was elevated to the House of Lords in 1975.
In 1976, Driberg died of a heart attack.
Personal life
While homosexuality was illegal in the UK for most of Driberg's life, he was indiscreet about his encounters with men and it was widely known that he was a gay man.
He described himself as having a liking for 'rough trade' – young men from a working-class background.
Winston Churchill is quoted as saying that "Tom Driberg is the sort of person who gives sodomy a bad name."
Driberg's memoirs were published in 1977. It included his candid revelations of cottaging, cruising, and rent-boys.