Underwear Alert: Modus Vivendi
Sex up your morning routine with the latest range.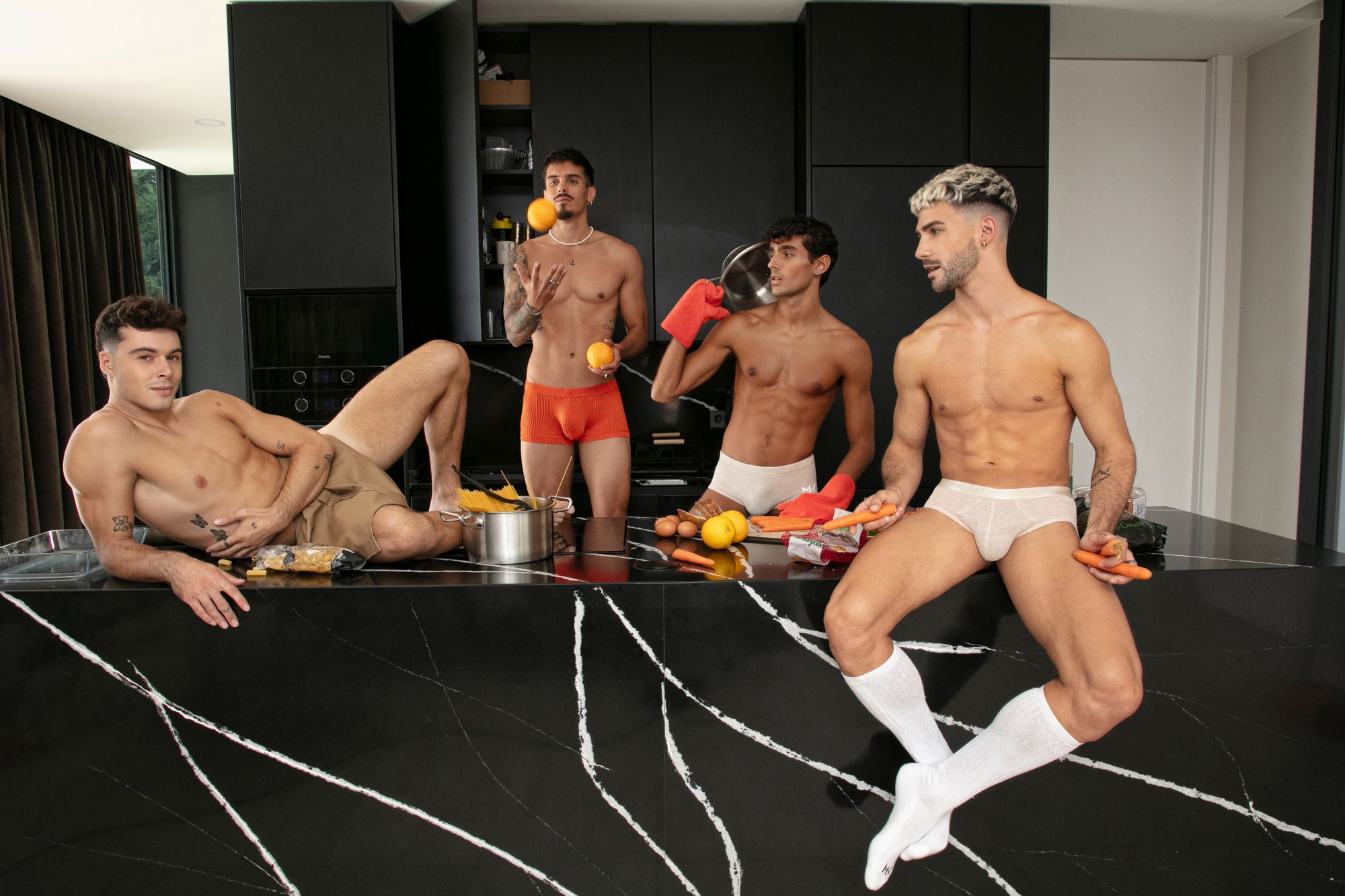 Continuing its latest narrative campaign, Modus Vivendi is showcasing the morning routine of the dreamy roommates.
Things kick off with breakfast, then our foursome get dressed for work.
The clothes that the guys are wearing are from Fringes collection of underwear and apparel, and also the Purled collection which features knitted fabric in a monochromatic palette.
Credits