100 Heroes: Vaslav Nijinsky
The gay man who was one of the greatest dancers the world has seen.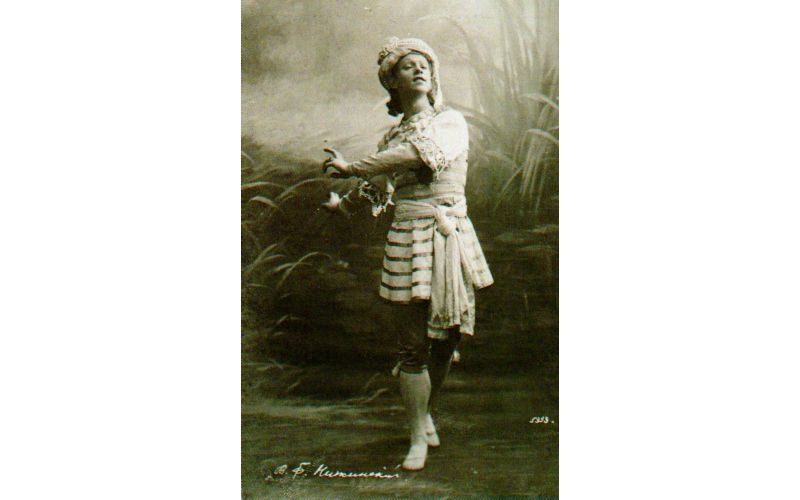 Vaslav Nijinsky was a ballet dancer and choreographer cited as the greatest male dancer of the early 20th century.
Born in Kiev to Polish parents, Nijinsky grew up in Imperial Russia but considered himself to be Polish.
He was celebrated for his virtuosity and for the depth and intensity of his characterisations.
He could dance en pointe, a rare skill among male dancers at the time[5] and was admired for his seemingly gravity-defying leaps.
Early life
Nijinsky was born in Kiev in 1889.
Nijinsky was introduced to dance by his parents, who were senior dancers with the travelling Setov opera company, and his early childhood was spent touring with the company.
At age nine, Nijinsky was accepted at the Imperial Ballet School in St. Petersburg, the pre-eminent ballet school in the world.
In 1907, he graduated and became a member of the Imperial Ballet.
Ballets Russes
In 1909, Nijinsky joined the Ballets Russes, a new ballet company started by Sergei Diaghilev.
The impresario took the Russian ballets to Paris, where high-quality productions such as those of the Imperial Ballet were not known.
Nijinsky became the company's star male dancer, causing an enormous stir amongst audiences whenever he performed.
In ordinary life, he appeared unremarkable and was withdrawn in conversation. Diaghilev and Nijinsky became lovers.
The Ballets Russes gave Nijinsky the chance to expand his art and experiment with dance and choreography. He created new directions for male dancers while becoming internationally famous.
Life after Ballets Russes
In 1913, Nijinsky married Hungarian Romola de Pulszky while on tour with the company in South America. The marriage caused a break with Diaghilev, who soon dismissed Nijinsky from the company. The couple had two daughters together, Kyra and Tamara Nijinska.
Nijinsky was interned in Hungary during World War I – he was held under house arrest until 1916.
In 1919, Nijinsky was diagnosed with schizophrenia and committed to a mental asylum. For the next 30 years he was in and out of institutions, never dancing in public again.
From 1947, Nijinsky lived in Surrey, England with his wife. He died from kidney failure at a clinic in London in 1950.