What to watch: Cassandro
Gael García Bernal dominates the ring in affectionate lucha libre biopic.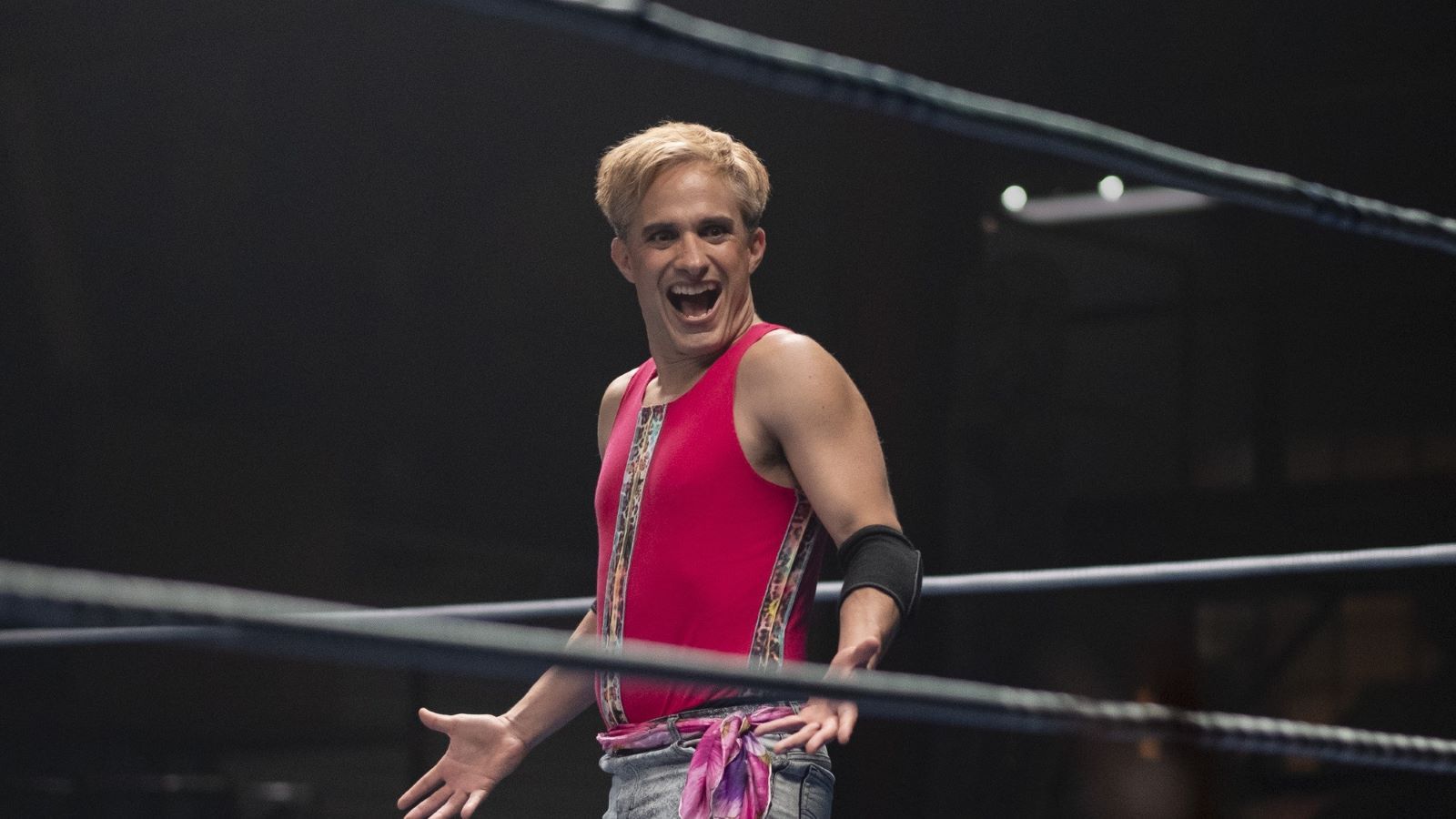 Written and directed by Roger Ross Williams, Cassandro is a biopic of Saúl Armendáriz - an American-born luchador who found fame in the ring during the 1990s, performing under the moniker of Cassandro.
Cassandro was an exótico. This is a strong tradition within lucha libre - an exótico is a luchador that draws on traditions of drag to create an entertaining character that contrasts with the hyper-masculinity of their opponent. The exaggerated femininity of the exótico signals to the audience that they're queer - casting them as the villainous outsider and giving the audience permission to cheer for the hyper-masculine luchador who inevitably triumphs.
Ross Williams has previously tackled the story of Cassandro in his 2016 documentary short The Man Without a Mask. This film now gives Cassandro the big-screen narrative treatment.
Front-and-centre in this film is Gael García Bernal as Cassandro. García Bernal has been attached to this project through its development process - he's one of the giants of contemporary cinema in Mexico, so this is clearly a story that he wanted to tell.
As you'd expect from a powerhouse actor such as García Bernal, you can't fault his performance. He gives us the showmanship of Cassandro but also plenty of vulnerability, as well as his compassion and his flaws. He shows us a fully-dimensional, complex man trying to figure out how to navigate the world in which he finds himself.
The rest of the cast has less to work with. Bad Bunny (Benito Antonio Martínez Ocasio) plays a small-time drug-dealer, Roberta Colindrez shines as wrestling coach Sabrina, and we get Raúl Castillo as the down-low love-interest of Cassandro.
Castillo seems to have a choke-hold on this type of role but no one is complaining. He's glorious. He's had my heart since his role as Richie in Looking.
Overall, Ross Williams has given us a watchable film that competently sets out the ups and downs of Cassandro's life.
As with all biopics, the struggle is to make it a compelling story that delivers the emotional engagement that audiences are looking for. We didn't quite get there with Cassandro - he comes across as being a bit unlikeable and a bit selfish.
We also don't really get to grips with the role that lucha libre plays within Mexican society and the machismo that defines Latin America. The film gives us glimpses of some of the societal challenges that seem to be happening on the fringe of the story, but that context seems to be a little divorced from the central narrative.
Ultimately, Cassandro is an easy and enjoyable watch. It's a career high-point for Gael García Bernal and it's another opportunity to admire the work of Raúl Castillo.