What to watch: Lie With Me
A heart-wrenching but ultimately uplifting story of love and loss from Olivier Peyon.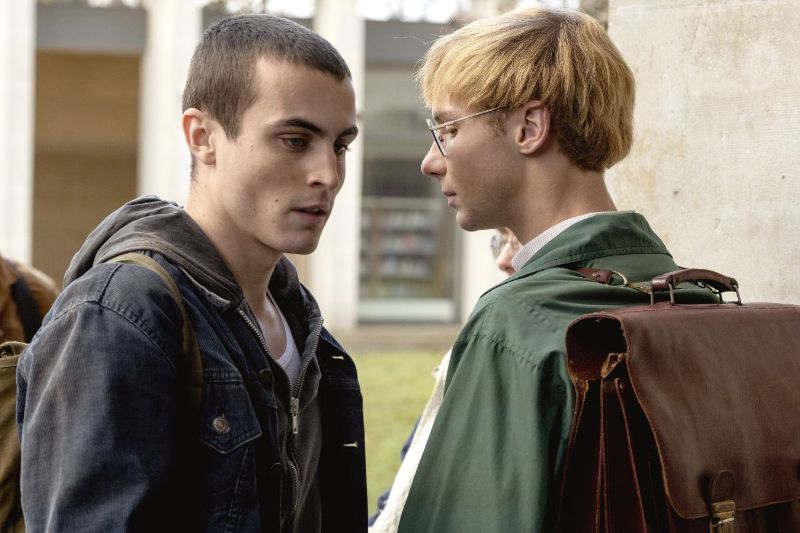 An adaptation of a novel by Philippe Besson, Olivier Peyon's film - Lie With Me - is a heart-wrenching but ultimately uplifting story of love and loss.
In Olivier Peyon's powerfully emotional drama LIE WITH ME, the successful novelist
The story revolves around Stéphane Belcourt (Guillaume de Tonquédec). Stéphane is a successful novelist who returns to his hometown for the first time in decades - invited by a famous cognac distillery to help celebrate a new vintage. On his arrival, Stéphane discovers that of the distillery's executives, Lucas (Victor Belmondo), is the son of Stéphane's first love, Thomas (Julien De Saint Jean).
Both men are struggling to process the painful emotions and memories of their love for Thomas.
I haven't read the original novel, but I'm assuming that Peyon has drawn much of the structure of the storytelling from his source material.
Stéphane's return to the town of his youth triggers flashbacks where we see his secret relationship with Thomas come to life and flourish.
The counterpoint to the youthful exuberance of Stéphane and Thomas as 17 year olds is the grief and confusion of Lucas - trying to figure out who his father was and why he kept so much of himself hidden.
This is confident storytelling, ably brought to life by a strong cast that feels authentic in the emotional complexity that they're navigating.
Whatever age you are, and whatever your experience with relationships and coming-out, it's not going to be difficult for you to empathise with what these characters are going through and to feel echoes of your experience in this story. For me, it brought back floods of memories of growing up in a small town, of falling in love with a boy at school, of always wondering what might have happened if things had been different. This film had me in tears, but there was some emotional redemption - a reaffirmation of our resilience as gay men.
This is a film that's definitely worth adding to your watch-list.
Lie With Me is distributed by Peccadillo Pictures