100 Heroes: William Drummond Stewart
The gay man who put the queer into the wild frontier.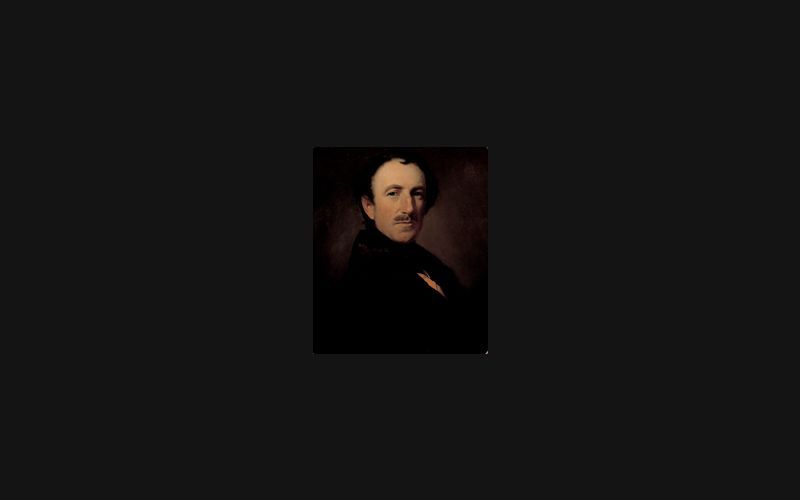 Sir William Drummond Stewart was a military officer and an adventurer.
He is infamous for the pleasure trip that he took to the American frontier and a wild party he hosted in the Rocky Mountains.
Early life
Born in 1795 at Murthly Castle, Perthshire in Scotland, Stewart was born into a wealthy and aristocratic family.
As he was the second son of the family, Stewart followed tradition and expectations and began a career in the military.
Career
As an officer in the King's Hussars, Stewart saw combat during the Waterloo campaign in 1815. By 1820 he had retired from the military.
American West
In 1832, Stewart travelled to Missouri – seeking adventure. He remained in America for the next few years, enjoying the freedom of the frontier lifestyle and regularly participating in the rendezvous events where the mountain men of the Rocky Mountains came together.
In 1838, Stewart's older brother died leaving his as the sole heir to the family's estate. Stewart returned to Scotland.
Antoine Clement
Although he married, Stewart's autobiographical writings detailed his ten-year relationship with Antoine Clement whom he had met on his first visit to the American west.
Clement travelled to Scotland with Stewart and they lived together on the family estate. Stewart explained Clement's presence by describing him as his valet.
The rendezvous in the Rocky Mountains
In 1842, Stewart and Clement returned to the American frontier. They travelled with a large entourage and hosted a rendezvous party in the Rocky Mountains – in the spirit of the mountain men who had begun the tradition.
Stewart provided all of his guests with luxurious Renaissance costumes to wear for the event – it was an all-male party.
It's not entirely clear what happened at the party. It seems as if something didn't quite go to plan – it is described as being at the centre of some kind of scandal. Stewart subsequently seemed to change his plans and returned to Scotland ahead of schedule.
Franc Nichols
In 1856, Ebenezer Nichols, his wife, and three sons, visited Stewart at his estate in Scotland. The Nichols family were from Texas, and Stewart appears to have become friends with Ebenezer during his travels.
Apparently, when it came time for the Nichols family to leave Scotland, the Nichols's middle son, Franc, refused to leave Stewart's estate. Franc stayed on with Stewart, eventually being adopted by Stewart and becoming his primary heir.
Death
Stewart died of pneumonia in 1871.