When is the next World Naked Gardening Day?
We're always looking for an excuse to strip off and embrace a bit of nature.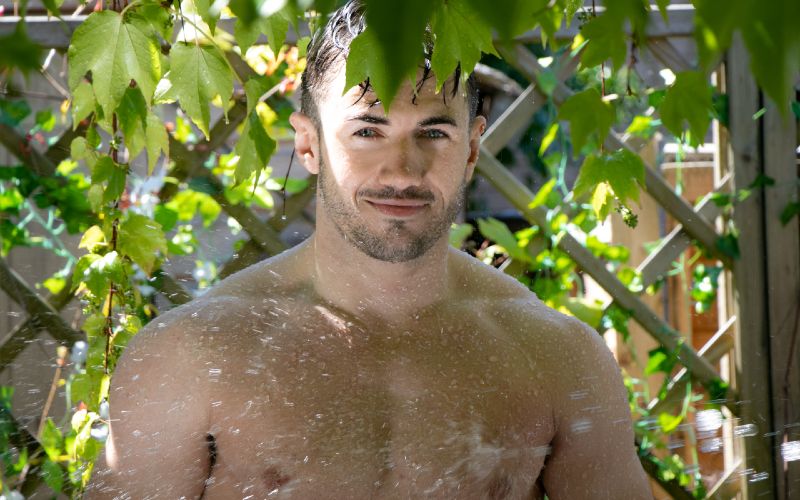 World Naked Gardening Day is the kind of international holiday that we can really get behind.
Each year, World Naked Gardening Day is celebrated on the first Saturday in May.
That means that the date you need in your diary is Saturday, 4 May, 2024.
How do you celebrate World Naked Gardening Day?
While it's lovely if you have a massive garden that you can romp around naked in, that's not the reality for most of us.
Wherever you live, you can take part in World Naked Gardening Day in a way that makes sense to you.
Many of us are living in small flats or shared houses with no access to a garden. Don't let that stop you. Even if you have to borrow a pot-plant from your house-mate, you can still embrace the joy that comes from getting your clothes off and immersing yourself in a bit of nature.
Your interpretation of gardening is totally up to you. You could do some weeding, re-pot something, get the hose out, roll around on the grass, or just contemplate a pot-plant with a cup of coffee and a wistful gaze.
Should I share my World Naked Gardening Day on social media?
Unless there's a photo on Instagram, no one is going to believe that it happened.
The hashtags you need are #wngd or #worldnakedgardeningday
Think about your props and getting your angles right. This one could go viral!
Naked Men Talking
Listen to Marcus share his experience of getting his clothes off.