A naked vacation in Portugal
The Algarve is the perfect kind of place to get your clothes off.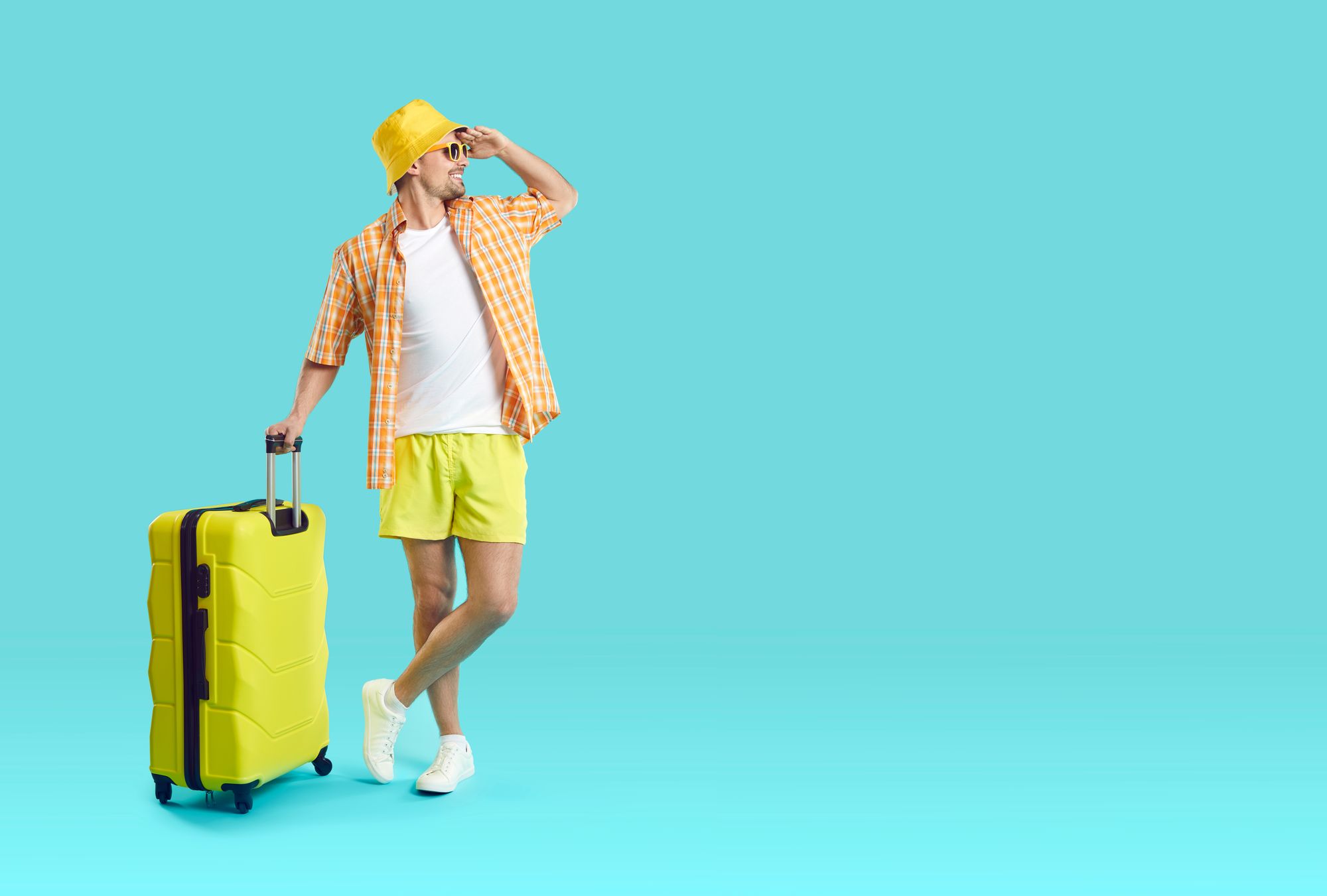 As I caught the train to Gatwick airport, the sky was grey and it was beginning to rain. It's been a bit of a patchy summer in London and as I was making my escape from the UK, a spell of warm weather looked like it was coming to an end - Storm Betty was in-bound and I was keen for a change of scenery.
It's a bit problematic, these days, to get too excited about good weather. The realities of global warming are all to apparent - life comes at you fast. But, in an uncertain world, you take your joy where you can find it. The weather in Portugal was predicted to be reliably warm and sunny. That sounded good to me. I was heading to Portugal.
It was an EasyJet flight to Faro, and the flight was easy. I hadn't been to this part of Portugal before - the Algarve. It was a bit of a chain of coincidences as to how I'd ended up here - I often rent my London flat out, and I'd taken a booking and my original plans had fallen through. I needed to be out of town for a few days.
After an earlier trip to Torremolinos, I had an all-over tan to maintain and show off, so my travel planning had centred around gay naked options. I was looking at options in France and options in Portugal. The Portugal options lined up nicely.
I've never really thought of Portugal as a gay naked hot-spot, but this is a stretch of coast where there are a number of clothing-optional beaches, and a couple of gay guest-houses.
My first stop was Casa Amêndoa, in the town of Tunes - a 40 minute drive from Faro airport. My hosts were Michael and Manuel - an English couple that had decided to move to Portugal and open a gay naturist guesthouse. It seemed a good decision. They've been operating for six years now.
Casa Amêndoa is a big house with a garden and a pool. They have four guest-rooms, three of which were booked during my stay - a German couple in one room, an American couple in another, and myself. Michael and Manuel were really welcoming and good company - we chatted over a welcome cocktail. Everyone was friendly and relaxed. Everyone was naked, obviously - all of the time.
You probably need a car to make the most of your stay in this part of the world. The beaches of the Atlantic coast are easily accessible from Tunes - it's about a 30 minute drive and it's an area worth exploring. But the beaches get pretty hot at this time of year and after a bit of mooching around the local area, I was pretty content by the pool, working on my all-over tan.
There's plenty of local restaurants to choose from. I love Portuguese food - simple dishes, bold flavours.
After two nights at Casa Amêndoa, my next stop was Casa Risa - in the town of Mexilhoeira Grande. I spent three nights here - the remainder of the trip.
Casa Risa is another clothing-optional gay guest-house but it's a different proposition to the low-key vibe of Casa Amêndoa. This property has 14 different rooms set within expansive lush gardens that surround a pool. It feels much more like a naked gay resort. I'm into that.
The other guests Casa Risa were all very much my demographic - middle-aged white gays who like getting naked. They're from France, Germany, Italy, Spain, and Portugal. My Duolingo lessons didn't really equip me for this kind of multilingual immersion..
Again, the naked beaches were within easy reach - if you have a car. There's beaches that are big expanses of golden sand, as well as the smaller coves that take a bit of rock-climbing to get to.
Plus, you can't go wrong just hanging out by the pool. There's music, there's a bar, there's naked men. There's also options for in-house massages or morning yoga sessions.
Getting naked in Portugal - definitely something I'm planning on doing again, as soon as possible.