Food for gay men: Anzac Biscuits
An Australian classic.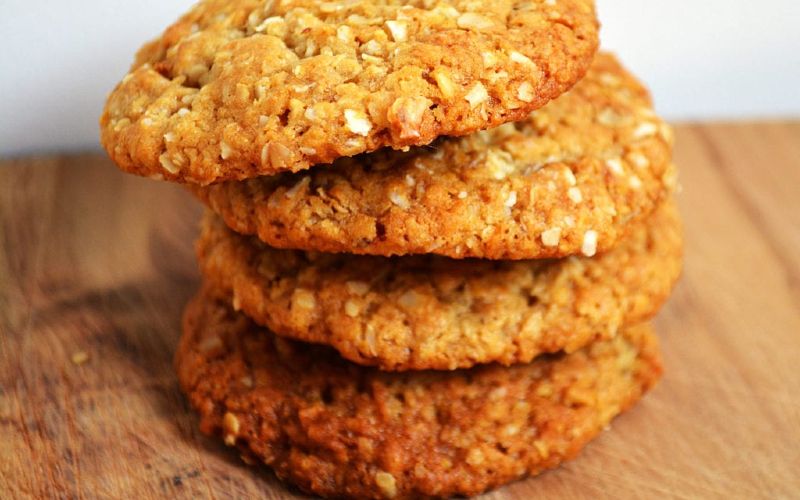 These are easy to make and store well.
Generally associated with 25 April which is when ANZAC Day is celebrated.
Ingredients
60g butter
1tbsp golden syrup
2 tsp water
1/2 tsp bicarbonate of soda
1/2 cup rolled oats (45g)
1/2 cup desiccated coconut (50g)
1/2 plain flour (68g)
1/2 cup brown sugar (100g)
Method
Preheat the oven to 160 degrees
Heat the butter and syrup in a saucepan over low heat until the butter is melted, then add the water and set aside.
Combine the remaining ingredients in a mixing bowl, then pour the warm butter mixture over and stir to combine.
Line 1 large or 2 small baking trays with baking paper. Roll level tablespoons of mixture into balls and place on the tray about 5cm apart. Flatten slightly with a fork.
Bake for 12 minutes or until golden brown. Remove from the oven and leave the biscuits on the tray for a further 5 minutes, then allow to cool on a wire rack.
Store in an airtight container.