100 Heroes: Caravaggio
The gay man who became an icon of the art world.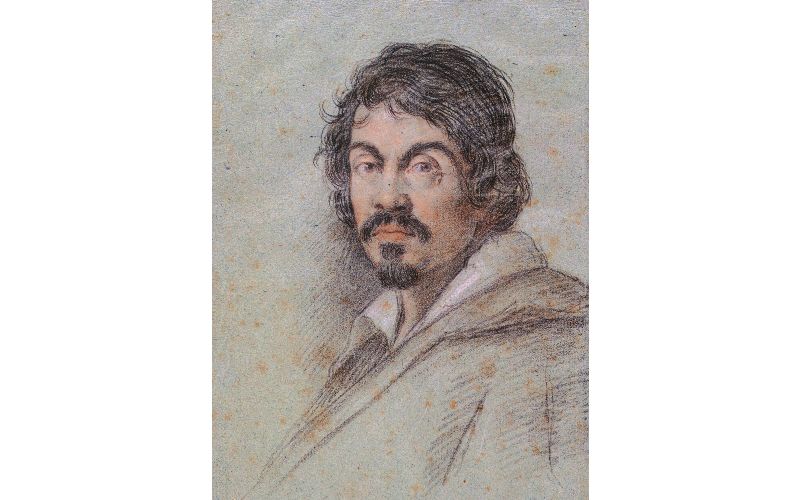 Michelangelo da Caravaggio was an Italian painter.
His paintings combine a realistic observation of the human state, both physical and emotional, with a dramatic use of lighting, which had a formative influence on Baroque painting.
Caravaggio vividly expressed crucial moments and scenes, often featuring violent struggles, torture, and death. He worked rapidly, with live models, preferring to forgo drawings and work directly onto the canvas.
Caravaggio trained as a painter in Milan before moving in his twenties to Rome. He developed a considerable name as an artist, and as a violent, touchy and provocative man.
A brawl led to a death sentence for murder and forced him to flee to Naples. There he again established himself as one of the most prominent Italian painters of his generation.
He traveled in 1607 to Malta and on to Sicily, and pursued a papal pardon for his sentence. In 1609 he returned to Naples, where he was involved in a violent clash; his face was disfigured and rumours of his death circulated. Questions about his mental state arose from his erratic and bizarre behavior.
He died in 1610 under uncertain circumstances while on his way from Naples to Rome. Reports stated that he died of a fever, but suggestions have been made that he was murdered or that he died of lead poisoning.
Early life
Caravaggio was born in Milan 1571.
In 1576 the family moved to Caravaggio to escape a plague that ravaged Milan.
In 1584, he began his four-year apprenticeship to the Milanese painter Simone Peterzano.
Rome
In 1592, Caravaggio left Milan for Rome. It's believed that he had to leave Milan after a fight that resulted in the wounding of a police officer.
In Rome there was demand for paintings to fill the many huge new churches and palazzi being built at the time.
Caravaggio quickly built a reputation for himself – both as an artist, but also as a maverick who was dangerous to know.
He was renowned as the most famous painter in Rome, and he secured numerous important commissions that showcased his intense style.
In 1606, Caravaggio killed a young man in a fight – facing a death sentence, Caravaggio fled Rome and travelled to Naples.
Naples
Despite his troubles in Rome, Caravaggio's reputation served him well in Naples and the commissions continued to come in.
During this period, he also spent time in Malta, where again he found trouble. He also travelled to Sicily.
In 1609, while in Naples, Caravaggio was attacked and badly beaten.
In 16010, with the hope of a pardon from the Pope, Caravaggio travelled to Rome. Three days after he had left Naples, it was reported that Caravaggio was dead. There are varying accounts of the cause of death – possibly a fever, poisoning, or murder.
Personal life
Caravaggio never married and had no known children.
It's fairly widely accepted that Caravaggio was a gay man. Scholars point to the homoeroticism of his work, and there are number of men throughout Caravaggio's life that appear to have been significant.
There is also contemporary records that indicate the Caravaggio turned to young male prostitutes as models for his work and also his pleasure.