100 Heroes: Frank Kameny
The gay man who took his unfair dismissal to the Supreme Court and founded the gay rights movement.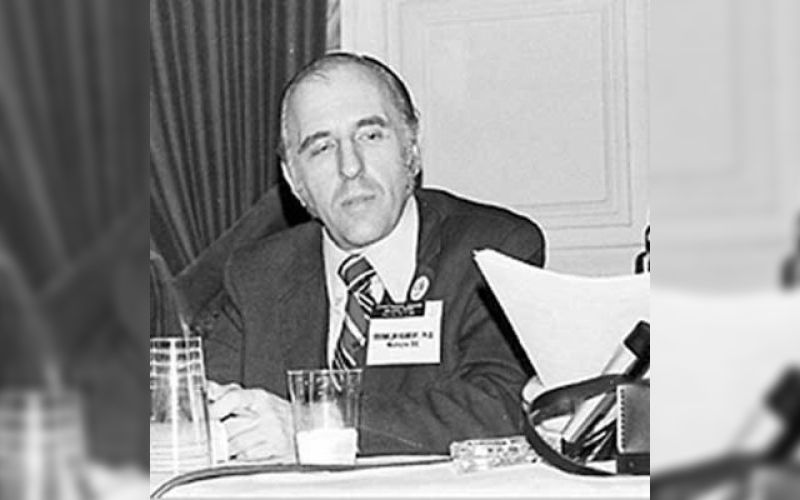 When we look at the history and evolution of LGBTQ equality and the gay rights movement, one of the most important leaders in those early years was Frank Kameny.
Let's take a look at his life and legacy.
Early Life
Born in 1925, Kameny grew up in New York City. After high school, Kameny went to Queens College to study physics.
Before he completed his studies, Kameny was drafted into the US Army. Kameny was on active service in Europe during World War II.
Following the war, Kameny studied at Harvard where he completed a doctorate in astronomy.
In 1957, Kameny was arrested by plainclothes police officers at a San Francisco bus terminal on a public decency charge. Soon after, Kameny was hired by the US Army Map Service in Washington D.C.
When the US Army Map Service learnt of Kameny's arrest, he was fired and barred from any future employment with the federal government.
The court case
Kameny appealed his firing through the judicial system, losing twice before seeking review from the United States Supreme Court, which also turned down his petition.
Although ultimately unsuccessful, the case was the first known civil rights claim based on sexual orientation that was pursued in a US court.
The activism
The experience of being fired and having to appeal through the legal system had the effect of radicalising Kameny.
Together with Jack Nichols, Kameny founded the Washington D.C. branch of the Mattachine Society – one of the earliest organisations in the US advocating for LGBTQ equality.
In 1965, Kameny was one of the organisers of a series of picket lines at the White House, demanding an end to discrimination against LGBTQ people.
Kameny actively campaigned to overturn the sodomy laws in D.C., as well as working to remove the classification of homosexuality as a mental disorder from the American Psychiatric Association's Diagnostic and Statistical Manual of Mental Disorders.
In 1971, Kameny became the first openly gay candidate for the United States Congress when he ran in the District of Columbia's first election for a non-voting Congressional delegate.
Throughout his life, Kameny actively campaigned for LGBTQ equality, and was particularly focused on the discrimination faced by LGBTQ people in the US military.
Personal life
Kameny rarely discussed his personal life and is not known to have had any long-term relationships.
He died in 2011, aged 86.
The legacy
Kameny's personal experience of discrimination and his groundbreaking legal challenge against his dismissal was the beginning of the legal fight for LGBTQ equality. Kameny's leadership and commitment to activism helped to spearhead a new period of militancy in the emerging homosexual rights movement.