100 Heroes: Gottfried von Cramm
The gay man who refused to be used by the Nazis.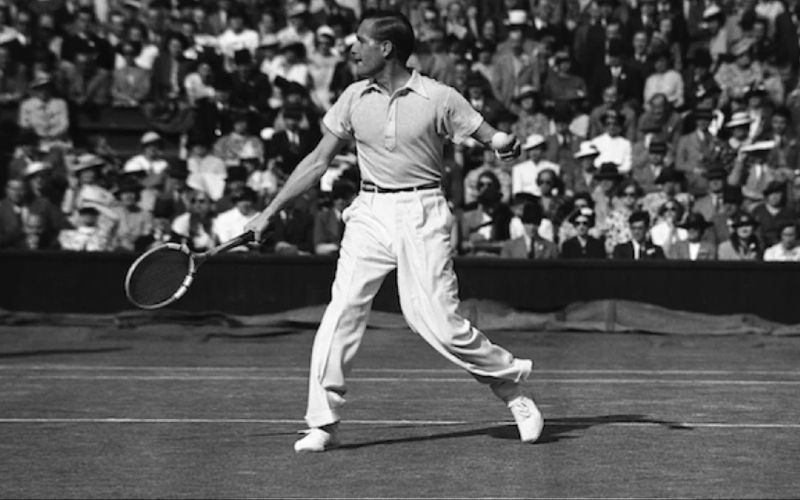 Gottfried von Cramm was a German amateur tennis champion who won the French Open twice.
He was ranked number 2 in the world in 1934 and 1936, and number 1 in the world in 1937.
Cramm represented Germany during the rise of the Nazi party to power in the 1930s. The Nazi regime attempted to exploit his appearance and skill as a symbol of Aryan supremacy, but he refused to identify with Nazism. He was persecuted as a homosexual by the German government and was jailed briefly in 1938.
Early life
Cramm was born in Lower Saxony in 1909. He was born into a wealthy family.
Tennis career
In 1932, Cramm earned a place in the German Davis Cup team and won the first of four straight German national tennis championships.
He earned his first individual Grand Slam title in 1934, winning the French Open.
His victory made him a national hero in Germany and his career continued to build.
As a handsome, blond, successful tennis player, Cramm fitted perfectly the Aryan race image of a Nazi ideology that put pressure on all German athletes to be superior. However, Cramm steadfastly refused to be a tool for Nazi propaganda.
Imprisonment on morals charges
Despite his enormous popularity with the public, Cramm was arrested in 1938 and tried on the charge of a homosexual relationship with Manasse Herbst. Cramm was sentenced to one year's imprisonment.
Cramm was released on parole after six months. He returned to competitive tennis in 1939.
Wartime service and postwar career
In 1940, Cramm was conscripted into military service.
He saw action on the Eastern Front and was awarded the Iron Cross. He was dismissed from military service in 1942.
After the war, Cramm returned to tennis. He continued to play competitively until 1953.
Death
In 1976, while on a business trip in Egypt, Cramm and his driver were killed when their car was hit by a truck.