100 Heroes: Henry James
The gay man who became one of the world's great writers.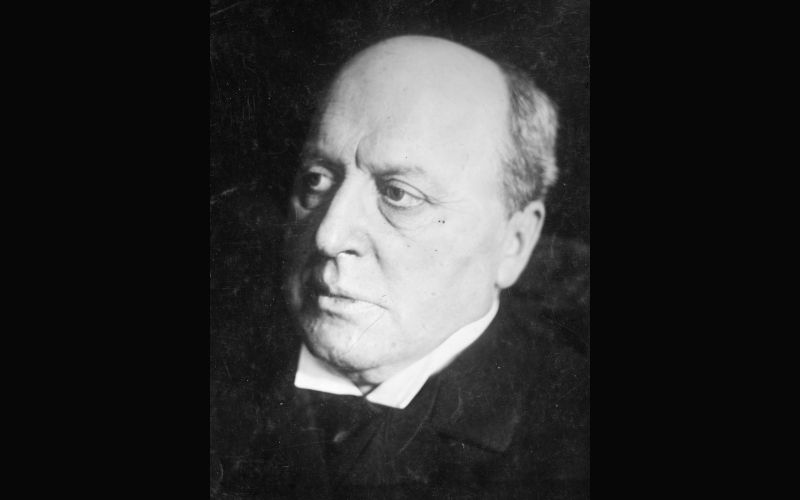 Henry James was an author – he's regarded as a key transitional figure between literary realism and literary modernism, and is considered by many to be among the greatest novelists in the English language.
He is best-remembered for his novella The Turn of the Screw, but also wrote a number of novels dealing with the social and marital interplay between émigré Americans, English people, and continental Europeans, including The Portrait of a Lady, The Ambassadors, and The Wings of the Dove.
Early Life
Born in 1843 in New York City, James came from a wealthy family. The family travelled extensively, and James received a broad education.
Career
James had his writing published in 1863 – a review of a stage performance. His first novel – Watch and Ward – was published in 1871.
He continued to travel extensively – spending long periods in Europe – supporting himself as a freelance writer.
By 1869 he had decided to settle in London and he remained living in Europe for the remainder of his life.
He was a prolific writer. His 1978 story of Daisy Miller helped establish his reputation in both the UK and America – it was notable at the time as it depicted a woman whose behaviour is outside the social norms of Europe.
The Portrait of a Lady – considered one of his most important books – was published in 1881, and his work continued to steadily build his reputation and find critical and commercial success.
Personal life
A self-proclaimed bachelor, James was known by contemporaries to be a gay man. He was particularly noted for writing large volumes of affectionate and erotic letters to younger men.
Notable relationships included Hendrik Christian Andersen – an American sculptor whom James met in Rome in 1899 – at the time, Andersen was 27 and James was 56. Other friends and possible lovers included Howard Sturgis, Hugh Walpole, and Walter Berry.
James died in 1916 in London.