100 Heroes: Jean Cocteau
The gay man who became a powerhouse of French literature.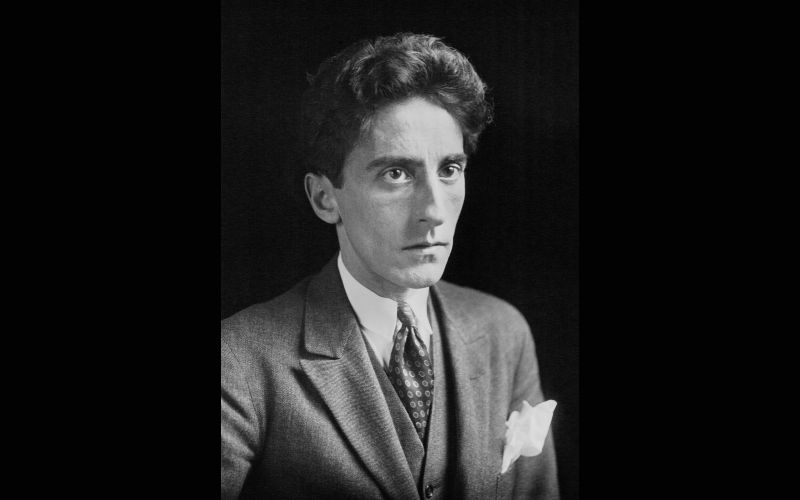 Jean Cocteau was a French poet, playwright, novelist, designer, filmmaker, visual artist and critic.
Cocteau is best known for his novels Le Grand Écart (1923), Le Livre Blanc (1928), and Les Enfants Terribles (1929); the stage plays La Voix Humaine (1930), La Machine Infernale (1934), Les Parents terribles (1938), La Machine à écrire (1941), and L'Aigle à deux têtes (1946); and the films The Blood of a Poet (1930), Les Parents Terribles (1948), from his own eponymous piéce, Beauty and the Beast (1946), Orpheus (1949), and Testament of Orpheus (1960), which alongside Blood of a Poet and Orpheus constitute the so-called Orphic Trilogy.
Early life
Cocteau was born in 1889 in a small town near Paris.
From 1900–1904, Cocteau attended the Lycée Condorcet where he met and began a physical relationship with schoolmate Pierre Dargelos who would later reappear throughout Cocteau's oeuvre.
He left home at fifteen.
He published his first volume of poems, Aladdin's Lamp, at nineteen.
Cocteau soon became known in Bohemian artistic circles as The Frivolous Prince, the title of a volume he published at twenty-two.
Early career
During World War I Cocteau served in the Red Cross as an ambulance driver. This was the period in which he met the poet Guillaume Apollinaire, artists Pablo Picasso and Amedeo Modigliani, and numerous other writers and artists with whom he later collaborated.
Friendship with Raymond Radiguet
In 1918, Cocteau met the French poet Raymond Radiguet. They collaborated extensively, socialised, and undertook many journeys and vacations together.
The Human Voice
Cocteau's experiments with the human voice peaked with his play La Voix humaine. The story involves one woman on stage speaking on the telephone with her (invisible and inaudible) departing lover, who is leaving her to marry another woman.
Later years
In 1940, Le Bel Indifférent, Cocteau's play written for and starring Édith Piaf, was enormously successful. He also worked with Pablo Picasso on several projects and was a friend of most of the European art community. Cocteau's films, most of which he both wrote and directed, were particularly important in introducing the avant-garde into French cinema and influenced to a certain degree the upcoming French New Wave genre.
Cocteau is best known for his novel Les Enfants Terribles (1929), and the films The Blood of a Poet (1930), Beauty and the Beast (1946), Les Parents terribles (1948), and Orpheus (1949). His final film, Le Testament d'Orphée (The Testament of Orpheus) (1960), featured appearances by Picasso and matador Luis Miguel Dominguín, along with Yul Brynner, who also helped finance the film.
Private life
Cocteau's sexuality was not a secret. He was the author of the mildly homoerotic and semi-autobiographical Le livre blanc (translated as The White Paper or The White Book), published anonymously in 1928. He never repudiated its authorship and a later edition of the novel features his foreword and drawings.
Frequently his work, either literary (Les enfants terribles), graphic (erotic drawings, book illustration, paintings) or cinematographic (The Blood of a Poet, Orpheus, Beauty and the Beast), is pervaded with homosexual undertones, homoerotic imagery/symbolism or outright camp.
Significant relationships included Raymond Radiguet, Jean Desbordes, Marcel Khill, and Panama Al Brown.
Cocteau's longest-lasting relationships were with French actors Jean Marais and Édouard Dermit, whom Cocteau formally adopted. Cocteau cast Marais in The Eternal Return (1943), Beauty and the Beast (1946), Ruy Blas (1947), and Orpheus (1949).
Death
Cocteau died of a heart attack in 1963, at the age of 74.