100 Heroes: Jim Kepner
The gay man who was one of the early leaders of the LGBTQ equality movement.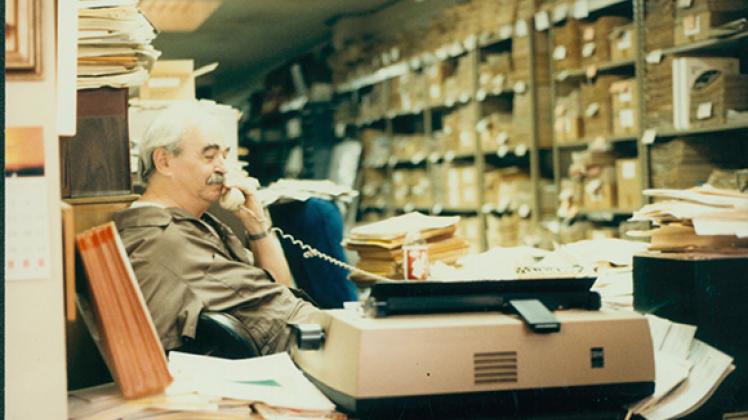 Jim Kepner was a journalist, author, historian, archivist and leader in the gay rights movement.
Early life
Jim Kepner was found wrapped in newspaper under an oleander bush in Galveston, Texas in September 1923. He was aged about eight months when he was found.
He didn't find out he was adopted until he was nineteen.
Career
Kepner started his career as a clerk for a railroad company in San Francisco, California in the 1940s. He joined the Communist Party USA and wrote for a Communist newspaper in New York City, the Daily Worker. However, he was expelled from the party because he was a gay man.
Kepner then joined the Mattachine Society in Los Angeles, the main gay organisation in the United States at the time.
Kepner's search for information and then community and culture led him to begin a private collection of gay-related materials unlike anything previously compiled.
Upon settling in Los Angeles in the early 1950s, Kepner became an essential part of the emergence of modern gay culture through journalism, writing, activism and pioneering archival work. He became one of the main writers for ONE Magazine.
As the AIDS pandemic took hold in the 1980s and 1990s, Kepner's recording and archiving of the experience of gay men became essential - he memorialised and documented the vital personal and community response to the epidemic.
Death
Kepner died in 1997 at the Midway Hospital in Los Angeles. He was 74.