100 Heroes: Joe Orton
The gay man who brought a queer voice to the stage.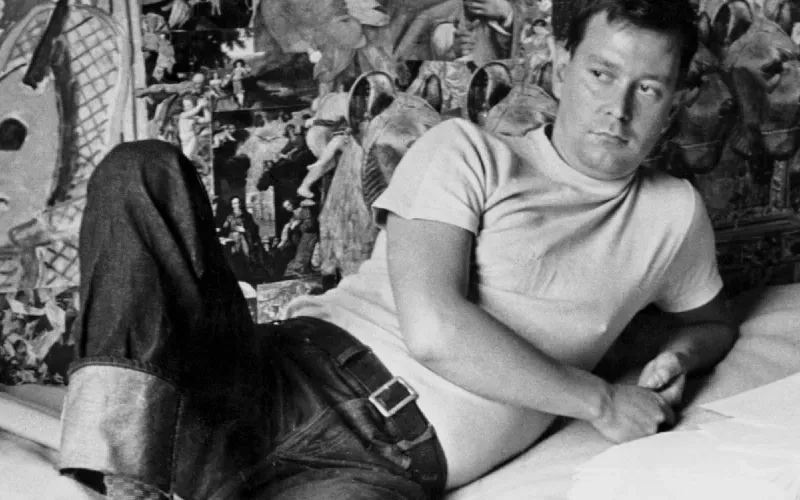 Joe Orton was a playwright, author and diarist.
Orton wrote scandalous black comedies that shocked, outraged, and amused.
His career was brief, but he remains an influential figure in English theatre.
Early life
Orton was born in 1933 in Leicester.
After school, he worked as a junior clerk in Leicester.
With an interest in theatre, Orton joined a number of local dramatic societies. In 1950, he was accepted into the Royal Academy of Dramatic Art – RADA – and he moved to London.
At RADA, Orton met fellow student Kenneth Halliwell and they became lovers.
Prison
To amuse themselves, Orton and Halliwell would remove books from public libraries and then return them with modified cover art. They were caught and prosecuted in 1962 – sentenced to prison for six months.
This period in prison was hugely formative for Orton. He described it as helping him to see the double-standards of society in the UK, and that it brought a detachment to his writing.
Career
Orton's breakthrough came when the BBC bought a radio play that he'd written.
This led to a staging of his play Entertaining Mr Sloane. It was a critical success, transferring to London's West End. The play was also performed in New York.
Orton's next play was Loot – a parody of detective fiction. Initial performances were savaged critically, but after extensive rewrites it became a success.
Death
Orton was killed by Halliwell in 1967. The couple were at their home in London. Halliwell then killed himself with a drug overdose.
It's believed that Halliwell had felt increasingly threatened and isolated by Orton's success. Orton had told friends that he wanted to end the relationship with Halliwell.
Orton's diaries were published posthumously. They contain detailed accounts of his sexual encounters.
Prick Up Your Ears
John Lahr's biography of Orton – Prick Up Your Ears – was published in 1978 and was adapted as a film in 1987.