100 Heroes: John Addington Symonds
The gay man who became a giant of English literature.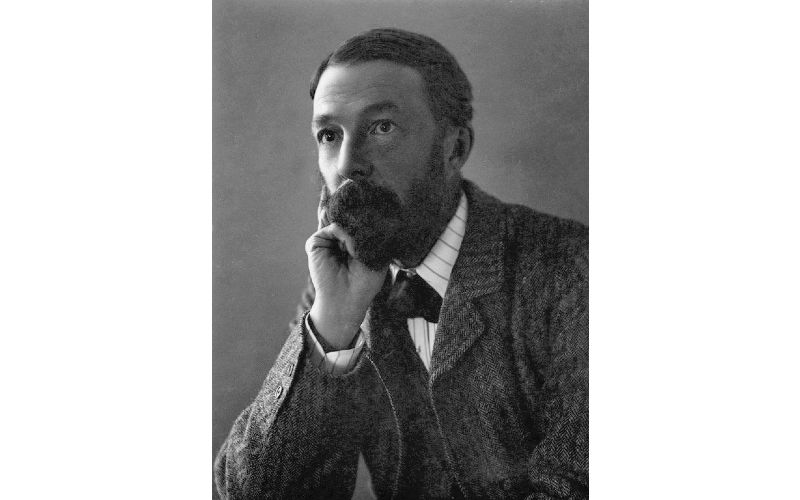 John Addington Symonds was a poet and literary critic. A cultural historian, he was known for his work on the Renaissance, as well as numerous biographies of writers and artists.
He publicly advocated for acceptance of homosexuality, referring to it as l'amour de l'impossible. He also wrote a lot of poetry inspired by his encounters with men.
Early life
Symonds was born in Bristol in 1840.
Symonds studied at Harrow and then later at Balliol College, Oxford.
Exploring his attraction to men from an early age. Influential people in Symonds' life at this time were his friend Alfred Pretor, and his professor John Conington.
One of Symonds' most significant relationships during his time at Oxford was with William Fear Dyer – a younger choirboy.
Another significant relationship was Norman Moor – they met in 1868 when Moor was Symonds' pupil.
Career
Symonds' eventually based himself in Davos, Switzerland due to his ill-health. It was while in Davos that he wrote most of his books. Symonds is known for writing biographies of notable figures from history, as well as publishing several volumes of poetry.
He is best-known for his his comprehensive study of the Renaissance.
In 1873, Symonds wrote A Problem in Greek Ethics. He was inspired by the poetry of Walt Whitman, with whom he corresponded. Aware of the taboo nature of his subject matter, Symonds referred obliquely to pederasty as "that unmentionable custom" in a letter to a prospective reader of the book, but defined "Greek love" in the essay itself as "a passionate and enthusiastic attachment subsisting between man and youth, recognised by society and protected by opinion, which, though it was not free from sensuality, did not degenerate into mere licentiousness."
Symonds also translated classical poetry on homoerotic themes, and wrote poems drawing on ancient Greek imagery and language such as Eudiades, which has been called "the most famous of his homoerotic poems".
While the taboos of Victorian England prevented Symonds from speaking openly about homosexuality, his works published for a general audience contained strong implications and some of the first direct references to male-male sexual love in English literature. In 1878, Symonds' translations of Michelangelo's sonnets to the painter's beloved Tommaso Cavalieri restore the male pronouns which had been made female by previous editors.
Final years
Towards the end of his life, Symonds' sexuality was widely-known.
He wrote extensively about his sexuality and the men in his life in his letters and personal papers, but most of these were destroyed following his death.
Symonds died in Rome in 1893.
In November 2016, Symonds' homoerotic poem, The Song of the Swimmer, written in 1867, was published for the first time in the Times Literary Supplement. In the poem, Symonds describes watching a young men undress as he prepares to go for a swim.