100 Heroes: Larry Kramer
The gay man who fought for our community.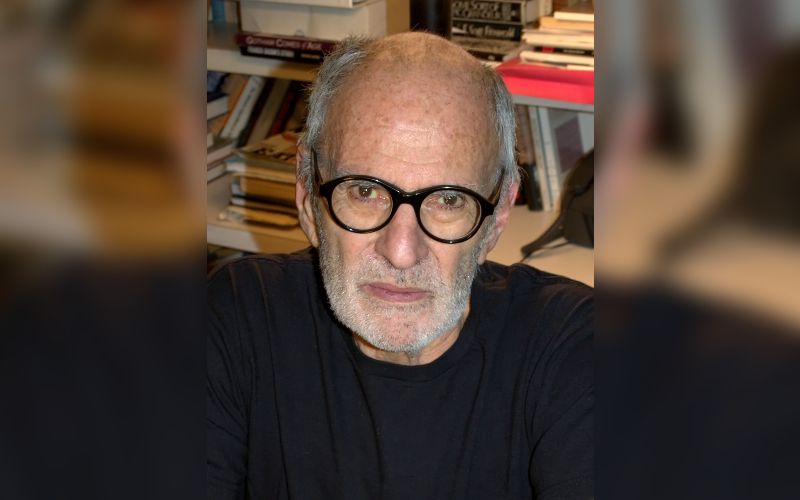 Larry Kramer was an American playwright, author, film producer, public health advocate, and LGBTQ rights activist.
He began his career rewriting scripts while working for Columbia Pictures.
Kramer witnessed the spread of AIDS among his friends in 1980. He co-founded the Gay Men's Health Crisis (GMHC).
Kramer grew frustrated with bureaucratic paralysis and the apathy of gay men to the AIDS crisis, and wished to engage in further action than the social services GMHC provided. He expressed his frustration by writing a play titled The Normal Heart, produced at The Public Theater in New York City in 1985.
His political activism continued with the founding of the AIDS Coalition to Unleash Power (ACT UP) in 1987, an influential direct action protest organisation with the aim of gaining more public action to fight the AIDS crisis. ACT UP has been widely credited with changing public health policy and the perception of people living with AIDS, and with raising awareness of HIV and AIDS-related diseases.
Early life
Kramer was born in 1935 in Connecticut.
He studied English at Yale and then began a career in film writing and production.
Career
Kramer became involved with movie production at age 23 by taking a job as a Teletype operator at Columbia Pictures.
Eventually, he won a position in the story department reworking scripts.
In 1969, his screenplay for Women in Love – an adaptation of D. H. Lawrence's novel – was nominated for an Academy Award.
In 1978, Kramer delivered the final of four drafts of a novel that he wrote about the fast lifestyle of the gay men on Fire Island and in Manhattan. In Faggots, the primary character was modelled on himself, a man who is unable to find love while encountering the drugs and emotionless sex in the trendy bars and discos.
Gay Men's Health Crisis
When friends began getting sick in 1980, Kramer became involved in gay activism. He brought together a group of men – they named themselves the Gay Men's Health Crisis – and began raising money to provide services to people who were living with AIDS.
By 1983, Kramer had parted ways with GMHC. GMHC were focused on providing services to the people that needed help, whereas Kramer wanted to pursue a more political line of attack against the apathy of government and health officials.
The Normal Heart
Following his split with GMHC, Kramer wrote the play The Normal Heart.
The Normal Heart is a play set between 1981 and 1984. It addresses a writer named Ned Weeks as he nurses his lover, who is dying of an unnamed disease. His doctors are puzzled and frustrated by having no resources to research it. Meanwhile, the unnamed organisation Weeks is involved in is angered by the bad publicity Weeks' activism is generating, and eventually throws him out.
The play is considered a literary landmark. It contended with the AIDS crisis when few would speak of the disease afflicting gay men, including gay men themselves.
ACT UP
In 1987, Kramer was the catalyst in the founding of the AIDS Coalition to Unleash Power (ACT UP), a direct action protest organisation that chose government agencies and corporations as targets to publicise lack of treatment and funding for people with AIDS.
Engaging in civil disobedience that would result in many people being arrested was a primary objective, as it would focus attention on the target.
Personal life
Significant relationships included David Webster – Kramer and Webster were married in 2013.
Kramer died in 2020, aged 84.