LGBTQ Heroes: Captain Moonlite
The gay man who became a notorious bushranger in Australia.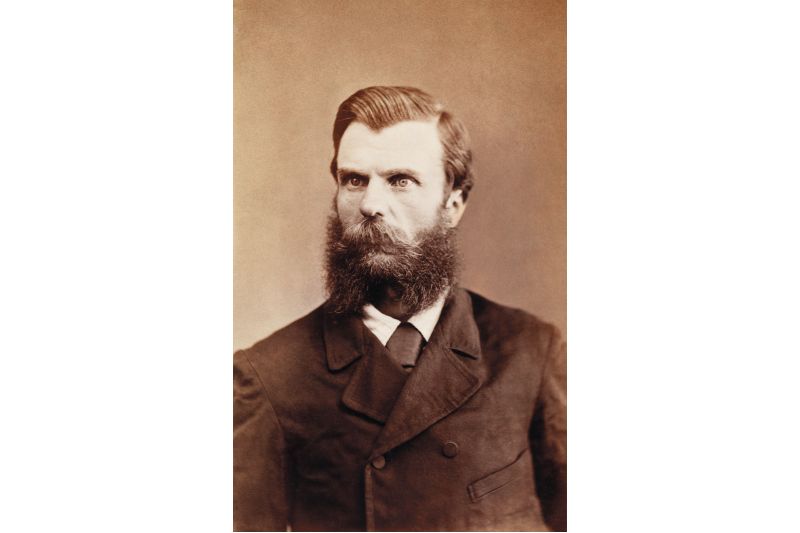 Andrew Scott – who became known as Captain Moonlite – became a notorious bushranger in colonial Australia.
He is particularly notable as he is one of the few men from that period who is clearly identifiable as a gay man.
Early life
Scott was born in 1842 in Ireland. He trained to be an engineer, completing his studies in London.
The family moved to New Zealand in 1861.
Scott was enlisted to fight in the Maori Wars in New Zealand.
After his discharge from military service, Scott travelled to Australia. In Melbourne, he became a lay preacher. He was sent to work in the gold mining town of Mount Egerton.
Bushranging
It appears that Scott's bushranging career began in 1869, when he robbed a bank near Ballarat. There's some suggestion that Scott was working in collusion with the young bank agent – Ludwig Bruun – who he forced to give him access to the safe. Scott left a written note stating that Bruun had no role in the crime – a note that he signed as Captain Moonlite.
Scott was subsequently arrested in relation to a separate fraud offence, he was convicted and served 15 months in prison.
After he was released from prison, he travelled to Sydney but was then arrested for the Ballarat bank robbery. While being held in custody in Ballarat, Scott and five other prisoners escaped but he was soon recaptured. When he was finally convicted of the crime, he was sentenced to 10 years in prison.
James Nesbitt
Scott didn't serve the full term of his prison sentence, being released in 1879.
Upon his release, Scott met up with James Nesbitt – a young man he had met while they were both in prison.
Correspondence between the two men confirms that they were lovers.
Nesbitt helped Scott launch a career as a public speaker, talking about prison reform.
While presenting a public face as a reformed criminal speaking about the need for prison reform, Scott and Nesbitt also had their eye on other opportunities. They assembled a gang of young men – Thomas Rogan (21), Thomas Williams (19), Gus Wreneckie (15) and Graham Bennet (18). It appears that Scott and Nesbitt recruited the young men while travelling around the country on their lecture tours.
The gang's bushranging activities appear to have begun in earnest near Mansfield in Victoria, but they soon moved north into southern New South Wales.
Capture
Scott's gang held up the Wantabadgery Station near Wagga Wagga on 15 November 1879 after being refused work, shelter and food. By this stage they were on the verge of starvation, after spending cold and rainy nights in the bush and in Moonlite's words succumbed to desperation, terrorising staff and the family of Claude McDonald, the station owner. Scott also robbed the Australian Arms Hotel of a large quantity of alcohol and took prisoner the residents of some other neighbouring properties- bringing the number of prisoners to 25 in total.
A small party of four mounted troopers eventually arrived, but Scott's well armed gang captured their horses and held them down with gunfire for several hours until they retreated to gather reinforcements- at which point the gang escaped. The gang then holed up in the farmhouse of Edmund McGlede until surrounded by a reinforcement of five extra troopers led by Sergeant Carroll.
In the subsequent shoot-out, most of the gang – including Nesbitt – were killed. Scott was captured.
Trial and execution
Scott was convicted of numerous offences, including murder, and was hung in Sydney in 1880.
Scott went to the gallows wearing a ring woven from a lock of Nesbitt's hair on his finger and his final request was to be buried in the same grave as Nesbitt.
In a letter written in his cell, Scott wrote: "My dying wish is to be buried beside my beloved James Nesbitt, the man with whom I was united by every tie which could bind human friendship, we were one in hopes, in heart and soul and this unity lasted until he died in my arms."
His request was not granted by the authorities of the time, but in 1995, his remains were exhumed from Rookwood Cemetery in Sydney and reinterred at Gundagai next to Nesbitt's grave.