100 Heroes: Luchino Visconti
The gay man who became one of the giants of film.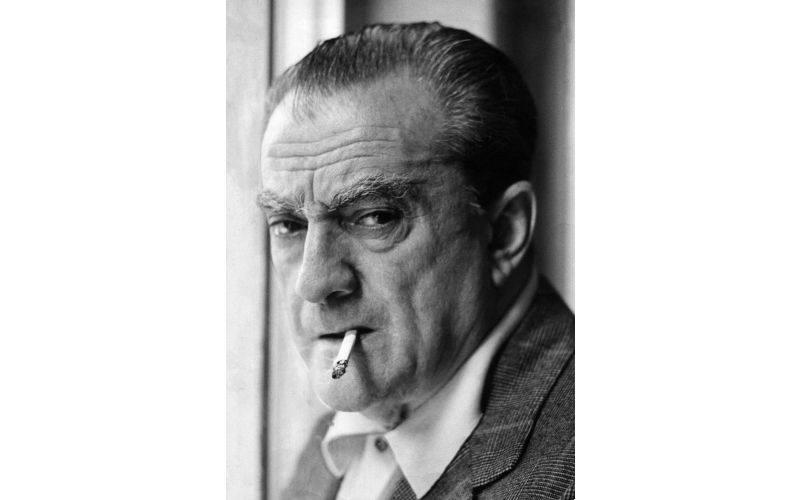 Luchino Visconti was an Italian theatre, opera and cinema director, as well as a screenwriter. He is best known for his films The Leopard (1963) and Death in Venice (1971).
Early life
Born in 1906, Luchino Visconti was born into a prominent noble family in Milan. He was formally known as Count don Luchino Visconti di Modrone, and his family is a branch of the Visconti of Milan.
In his early years, he studied art, music, and theatre.
During World War II, Visconti joined the Italian Communist Party.
Career
He began his filmmaking career as an assistant director on a number of films directed by Jean Renoir.
He wrote the screenplay for his first film as a director - Ossessione (1943). This was a neo-realist film, and an unofficial adaptation of the novel The Postman Always Rings Twice.
One of Visconti's best-known films is Il Gattopardo (The Leopard, 1963) - based on Lampedusa's novel of the same name about the decline of the Sicilian aristocracy at the time of the Risorgimento.
Death in Venice (1971) is Visconti's adaptation of the novella by Thomas Mann. The film starred Dirk Bogarde as Aschenbach and Björn Andrésen as Tadzio. Aschenbach is a middle-aged man who becomes obsessed with the boy Tadzio.
Personal life
Visconti publicly identified as a gay man.
Significant relationships included Helmut Berger, and Franco Zeffirelli.
Visconti died in 1976 after suffering a stroke. He was 69.