100 Heroes: Michel Foucault
The gay man who helped define our understanding of sexuality.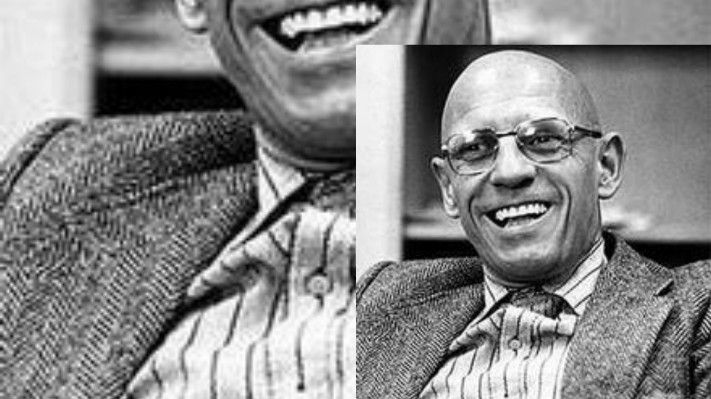 The career
Born in 1926, Foucault was a philosopher, historian, social theorist, and literary critic.
Having grown up in the city of Poitiers, in 1945 Foucault moved to Paris to study philosophy.
While performing well in his studies, this was a difficult period for Foucault  –  marked by episodes of self-harm and several suicide attempts.
Doctors consulted by Foucault's family suggested that his suicidal tendencies were driven by his distress at being homosexual.
Over the years, Foucault held a number of teaching positions across Europe  –  spending time in Switzerland, Sweden, Poland, and West Germany, as well as Paris.
From 1966–1968, Foucault lectured at the University of Tunis  -  he had transferred there so that he could be close to his partner, Daniel Defert, who was stationed in Tunisia as part of his national service.
The activism
Throughout his career, Foucault was interested in a wide range of issues and campaigns around the world.
As a lecturer at the university in Vincennes, Foucault was heavily involved in the continuing unrest that followed the student protests of 1968.
Prison reform was a major focus for Foucault. He co-founded the Groupe d'Information sur les Prisons in 1971. Building on his research, Foucault wrote Discipline and Punish  -  a history of the penitentiary system in western Europe, published in 1975.
Foucault actively campaigned on political and social issues throughout his life.
The history of sexuality
Foucault wrote a four-volume study of sexuality in the western world, collectively known as The History of Sexuality. The first volume was published in 1976.
One of the main themes explored by Foucault is that the notion that every individual has a sexuality is a relatively recent development in Western societies.
Foucault examined how the concept of 'sexual perversion' became defined in the 18th and 19th centuries, and how homosexuality became classified as a sexual perversion. In this way, Foucault contends that our understanding of sexuality is in many ways a social construct.
From 1980 until 1983, Foucault lectured extensively in the United States. During that period he gave a number of interviews to gay media outlets, speaking frankly about sex and sexuality.
Death
15 June 1984, aged 57.
Foucault died as a result of AIDS-related illnesses.
The legacy
Foucault's theories primarily address the relationship between power and knowledge, and how power and knowledge are used as a form of social control through societal institutions.
Although widely debated, Foucault's theories regarding sexuality have been influential in queer theory and identity politics.
Foucault was the first public figure in France to die from AIDS-related illnesses. His partner, Daniel Defert, founded the AIDES charity in his memory.