Real-life escapades: Executive Lunch - some creative thinking leads to a hot 3-way!
Jordan Jameson shares his story.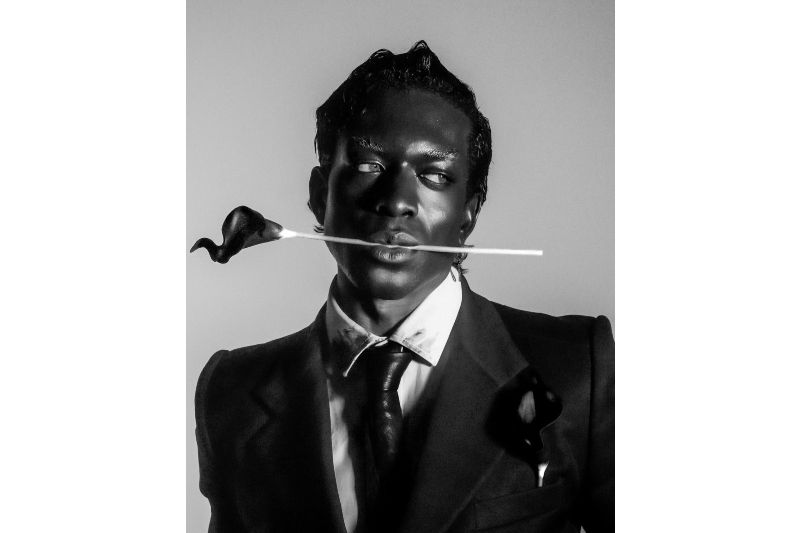 I clocked in at 8:30 AM and lunchtime couldn't come soon enough! Between the stress and angst of work and my undying horniness, my soldiers needed immediate escape.
Like most New Yorkers, I wear multiple hats to pay the rent – the glossy title I held this time around was that of a stylist. Not my usual edgy and artsy fare, but corporate, middle America, commercial styling.
It's kind of wild, the day and night juxtaposition of being on set with pretty clothes and pretty girls one day, and on set another day – completely naked getting my hole destroyed or dick DRENCHED!
My specific task at hand this time around was not in someone's pants, unfortunately, but over them and strategically laying each article of clothing and piece of comically expensive jewellery to get the 'perfect' shot.
It was the second and final day of my personal corporate hell and the pressure for perfection was on high! The haute tension, honestly was bringing my mind to things other than my job – my mind was on cock and ass. I needed to relieve some stress and goddamn ASAP!
Though I was in fashion purgatory of monotonous e-commerce, I had the luxury of a breathtaking view. Rather than a cubicle or blank white studio walls, our location was this epic chateau in the ass-end of Jersey. By this point, I had mingled and schmoozed with all of the crew and hbic's. There was one guy in particular whom just so happened to manage this little spot that I briefly interacted with on Day 1 and that brief interaction became a brief, efficient, and hot 3-way on Day 2.
I had my hook-up app open the first day – because, why not?! Interestingly enough, I actually didn't check the app even once and actually did my damn job without distraction or temptation. Once home, I got to my nighttime rituals of gym, skincare, and entertaining boys on the apps. I noticed a ping from the foreshadowed grounds manager and a spicy message of "hey sexy". OK… he wanna fuck! I kicked myself for not getting in his very juicy butt that day but tomorrow brings new beginnings. We got into the etiquette of "into, pics, hot, what time?" And, just like that, we had a date for 1 PM the next day.
It was the day of and though my hands and body were on autopilot for the current assignment, my mind was already directing its own porn flick. Time seemed to move both slow and fast at the same time. I couldn't wait for lunch but the closer we got to my play time, the more behind we became and with a very hard wrap-time of 5:30, skipping or delaying our designated 30 minute lunch break became more and more of a harsh and real reality.
Around 11:30, a hook-up app pings shined across my cell screen. Not only were we still on, BUT my upcoming booty-call had another guy for our disposal. His husband. Apparently, the two of them live on the grounds, and hubby was fine AF!
I really enjoy toned guys with perfect peaches and that they both were so i knew that when the time came, designated or not, I would be making the executive decision to exit stage left, and destroy these holes real quick.
The clock hit 12:45 and we were nowhere near done for lunch. Sneaky deviant me was going to have to make a comeback. 1 PM and not only were we still delayed, but I was on set, cameras rolling, fixing wardrobe, and helping video with 'ambience' – which, I may add, is not a part of my job description. It was now or never – or at least until we wrap at 5:30. Fuck it… yolo!
I casually stepped aside and announced my venture to the "bathroom" with a promise of BRB and ran. Practicing my future ninja warrior audition, I slid past wandering eyes by the main entrance and made my way outside.
I galloped to hubby's Volvo. Making zero eye contact with a single soul and we drove off within seconds. I entered the couple's home – just a few feet away from the chateau where, in theory I still was.
We wasted zero time and stripped to our birthday suits. The two of them instantly dropped to their knees and simultaneously worshiped and sucked my throbbing dick. The heat of the moment and the thrill of being 'bad' was getting me close enough. I bent over hubby and jammed my tongue in while groundskeeper bae shoved his cock in his man's mouth.
We spit-roasted the willing pig for a long 30 seconds before I ushered them both ass-up side-by-side on their couch. I began feasting on their holes, mouth first, giving each of them proper TLC and opening them both up to take a very hard, very quick pounding.
I entered my hostess-with-the-mostess first. Though a quickie, I still wanted to show just how a good a top I truly am – instead of going at it jackhammer style, I went slow and deep. From the tip to the very end of shaft, balls grazing the taint, pulsing inside so he could feel just how hard and throbbing I truly was. He was ready to be demolished and I was more than inclined, but first things was first – Hubby!
I slid out and slid right into his man, whose back door was right next door. Giving him the same treatment so he too would crave MORE!
I slid out of hubby and right back to host and now went into full on bunny rabbit. I put my cardio skills to the test, pumping quickly from one to the other, back and forth. Both moaning and screaming and kissing while I hopped in and out, off and on.
The clock was ticking, my dick was kicking! Host begged for me to breed his hubby. I was definitely more than happy to.
I finished my last few pumps, going back to the beginning – slower and deeper. In seconds, I shot deep inside.
I slowly slid out, juices following. A proper cream-pie.
Like the amazing host he was, hubby's man dropped to his knees to polish off my tender cock and taste us both.
We exchanged a 3-way kiss, quickly threw our clothes back on, and ran back to the Volvo.
Hubby drove me to a back entrance this time, in an attempt to aid and abet my crime spree. I continued my ninja journey back into the chateau. Hilariously, this brought me to the the thick of the action.
I spotted the key players in the game that was this job, but they did not spot me. I saw their backs and the dark lighting concealed me fairly well.
As if I never saw them at all, I casually walked in the opposite direction, into another entrance, beelined, detoured, and strolled onto set grinning ear to ear and resuming work as if nothing at all happened.
Five minutes later and finally, lunch. Luckily, I was already MORE than satisfied.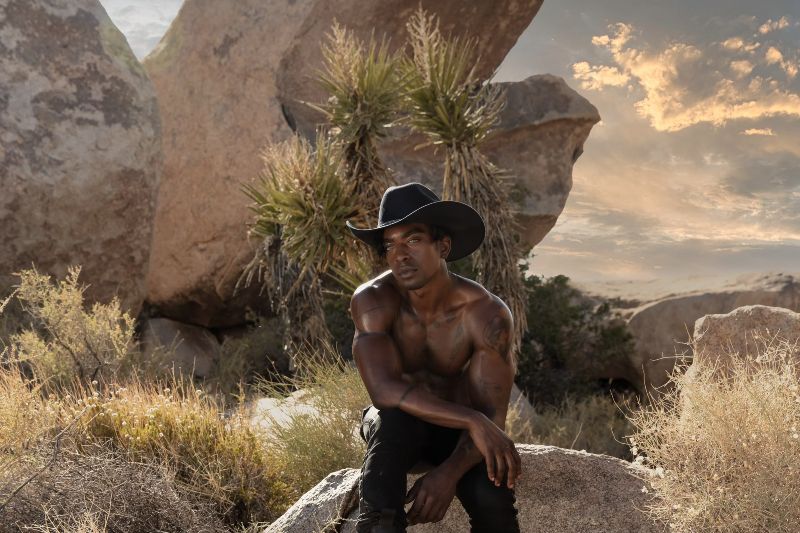 Follow Jordan Jameson on Twitter