The Massage Exchange Chronicles
Heat up the oil and get ready for a naked rub-down.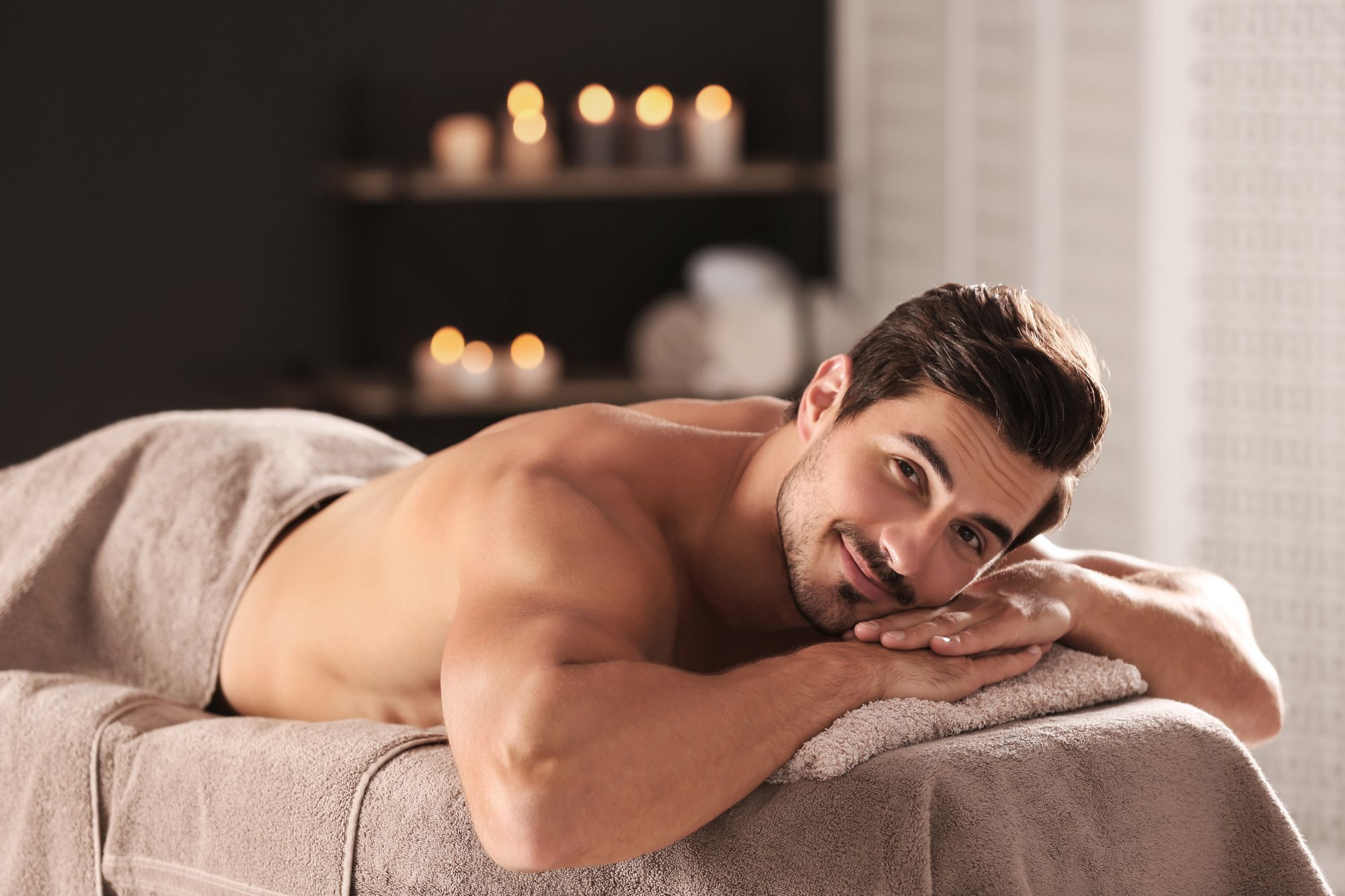 In an effort to boost my erotic massage skills, I've sought the advice of an expert - Artie the Taoist Masseur.
Listen to our conversation here.
My Massage Exchange adventures - so far...
Massage 8: Rick
Another successful exchange, this time with Rick.
Rick came to mine - he'd travelled across town from Kingston, which seems a long way to go for some dick on a Thursday evening, but Rick works from home so maybe it suited him to have a bit of an expedition.
A veteran of the Massage Exchange site - having been a member of six years - Rick was pretty experienced. I got the impression that he wasn't impressed by my lack of a massage table - I think he assumed that I'd be a bit more set-up for this kind of thing than I am.
But I still felt we had a strong rapport - he's a nice guy, from Swansea, so we had the Welsh connection in common.
I decided that I would massage him first, so that I didn't feel too intimidated by his more experienced technique. I gave him my moves and he was complimentary. I was glad that I'd gone first, as when he massaged my back it was clear that he knew exactly what he was doing.
Once he'd finished massaging my back, I assumed that I would massage his front for a bit, but he seemed fairly determined that we were skipping that bit and just going straight onto the sex part.
It was just a lot of mutual sucking and wanking and kissing, but it got the job done.
Hopefully I've done enough to retain my 5-star average rating.
Massage 7: Clive
Well, Clive was top-tier.
In the lead-up to our scheduled exchange, I was a bit concerned that he was going to a lot, maybe too much - he was a good communicator, and there were GIFs and WhatsApps and a lot of enthusiasm.
I hosted at my flat and Clive arrived on time as scheduled. He absolutely delivered on the short-king energy I'd been expecting, but I instantly adored him. He's the kind of guy that you feel like you've known forever, even though you've only just met.
He's much more experienced at the massage game than I am, so I asked how he wanted to play it. He suggested that I massage him to begin with.
I oiled him up and got down to it - working over his back, his legs, and his butt, throwing in a few body-rolls for good measure. I felt like I'd done a good job and Clive was complimentary.
Clive's style of massage was quite different to mine. He puts the body into full-body. He was pretty much on top of me for the entire massage - moving up and down, working on different muscle groups, the oil sliding between us as he adjusted his position and focus. He also gave my body gentle kisses. It was the best feeling.
I felt like I'd shortchanged Clive a bit - he massaged me much longer than I'd massaged him, more than twice as long. I didn't want it to end but eventually he came to a stop and was lying full length along my back. It felt very right.
After a bit, he slid down beside me and we continued to explore each other's body. He's a fit man - lean and muscular. His cock is perfection. I worshipped every inch of him.
When he came, it was an intense eruption. Spectacular.
We then sat around chatting for a bit before he had a shower and headed off home.
Absolutely top-tier.
Massage 6: Greg
Greg came to my flat for an exchange on a Tuesday morning. Greg lives way out to the south-east of London but he's retired from work and seemed happy enough to make the journey in for an exchange.
We had a quick chat and then got down to business. Greg volunteered that I could massage him first - we got naked and he lay down on my bed.
A few years older than me, Greg was in excellent shape - a lean body that was a pleasure to massage. I oiled him up and he seemed impressed with my moves.
I think I'm getting better at giving massages - I'm trying to focus on long strokes, and also plenty of body contact. Guys seems to like body contact. I always throw in my chest roll up and down the back - that always seems to get a good response. I'm now also adding the bent-knee-butt-stroke, which seems a bit of a winner.
When it got time to switch over, Greg stood up and had a massive boner. I'm guessing he'd probably popped a Cialis, but it's still a compliment, right?
Let's just say it - Greg has an awesome cock. Long, thick, with a generous foreskin. Length is great, but it's a girthy cock that really gets my attention. Don't get me wrong, I love cock whatever shape or size it comes in, but Greg's girthy cock is absolutely top-tier. It's the kind of cock that you want to turn into a dildo because it's the perfect size and shape to get fucked by.
Anyway, I resisted the urge to forget the rest of the massage and worship Greg's cock. I lay down on the bed and he massage my back. It was good - confident, relaxing, sensual.
When it was time to switch over again, I made some attempt at massaging his front, but pretty much just went straight for his hard cock. It was impossible to resist.
I jacked him and I sucked him and it didn't take long until he was blowing his load. Job done.
I'm quite curious about the guys that are on the Massage Exchange site, but I resisted the urge to ask too many questions - it's honestly not my business. But I'm getting the impression that there's quite a lot of down-low guys, or bi guys who are searching for man-on-man intimacy and feel that a massage exchange is a relative safe-space within which they can explore that. I like that. Every time that I help a DL or bicurious guy get off, I feel like I'm doing a bit of community service. I'm a good person.
Massage 5: Lenfor
After a bit of back and forth communication, we got the logistics sorted and Lenfor came to my flat on a Wednesday evening.
He was a nice guy, good energy - keen to get on with it.
He'd done about 10 massage exchanges so I suggested that he start by massaging me, which he was happy to do.
I liked his pace - he took things slow but he had a confident touch.
After he'd worked over every inch of my back and legs, it was my turn. I oiled him up and showed him my best massage moves.
When I announced that I was done on his back, it was pretty clear that he was done with massaging and just wanted to get on with the sex bit - that was cool with me.
I didn't really get the full story on Lenfor's sexuality, but - as he came face-to-face with my cock - he said this was the first time that he'd sucked cock. Based on the evidence, that seemed to track.
I loved the way that Lenfor complimented me as we got it on. He made me feel like a bit of a sex-god, when the reality is - objectively - I definitely am not.
What made me smile was that while we were snogging and rolling around, he was asking if we could do this again. In that scenario, you can only answer in the affirmative - you still need to get the job at hand done first.
"Where do you want me to cum?" asked Lenfor, as we both agreed that we were ready to go over the edge. "On your face? You want me to spray it all over your face?"
"Uh huh..." I nodded - that sounded good to me.
Lenfor shot a lot of cum - he really painted my face and it was pretty spectacular. The facial pushed me over the edge and I shot my load. Job done.
After a quick shower, Lenfor made his exit. It's possible that I'll see him again.
Massage 4: Michael
Michael is the friend that suggested that I give Massage Exchange a try. I've been trying to impress Michael for a while, and I'd been kind of hoping that we'd get to massage each other at some stage. Well, it happened. It was a muggy Monday evening in London, and it happened.
We'd arranged for him to come over to my place for an online yoga class with Gerard, who I'm obsessed with.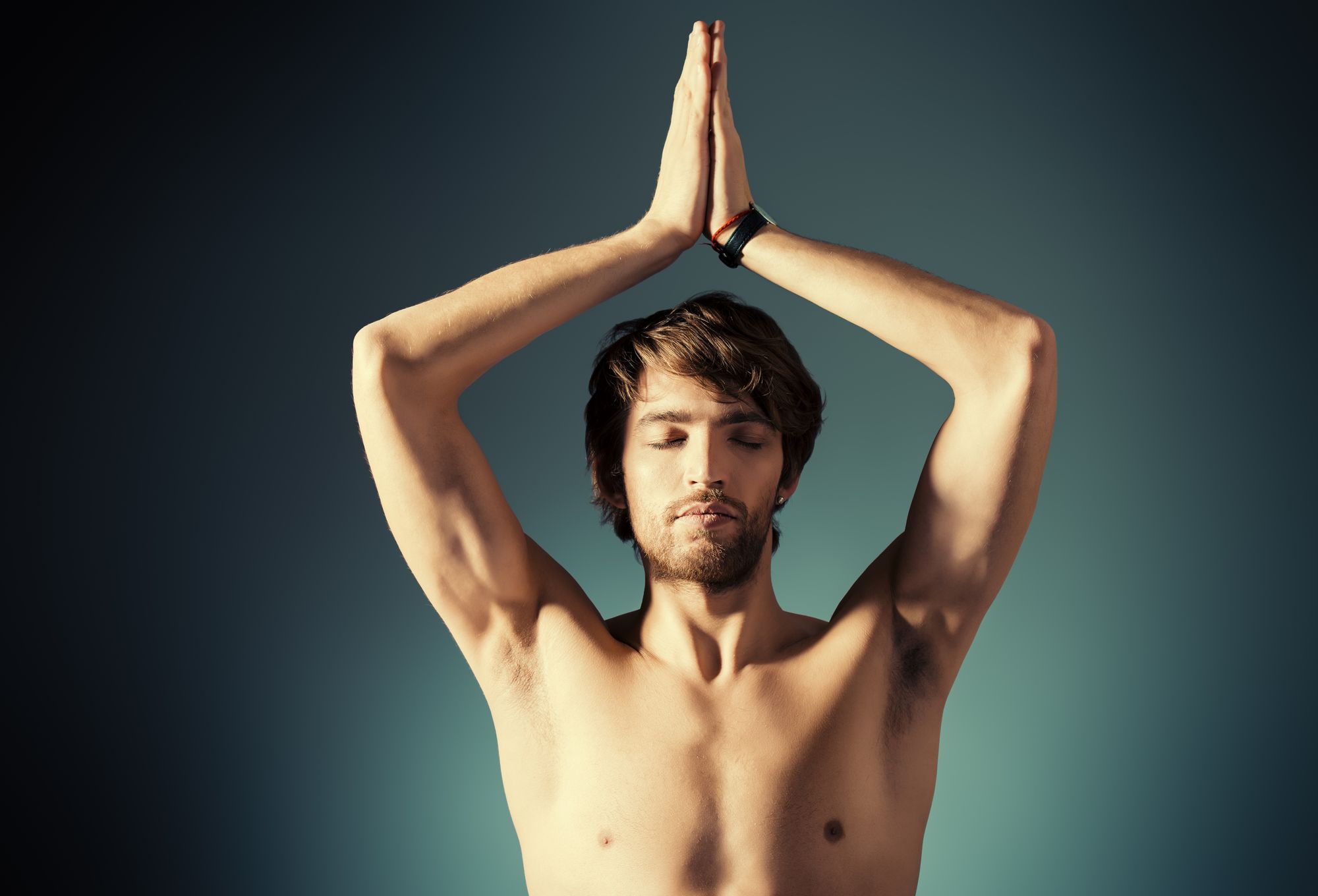 The yoga class went really well - Gerard was a star, as always.
After we were done with the yoga, Michael suggested a massage. Result!
Honestly, it was really good. He massaged my back for a bit, then I did his back and legs. He worked on my legs for a bit, then we worked on the front.
Michael showed me a couple of good techniques that I think I'll be adding to my massage repertoire.
We edged it out for as long as possible, but eventually we were both done with the massage and ready to get off.
Super-sweaty, we kissed hungrily - our bodies slipping and sliding against each other. Michael really loves being rimmed, which is good news for me - I love rimming.
Eventually, he blew an enormous load all over himself. I didn't cum - I think maybe I was a bit nervous or something, but it didn't matter. It all felt good.
I could finish my Massage Exchange adventures here and I'd be happy.
Massage 3: Elias
I'd been messaging Elias for a while on the site - eventually, the logistics lined up and I headed to his flat on Holloway Road on a Wednesday evening.
Elias was warm and welcoming - he offered me a glass of prosecco. Why not?
It was clear that Elias was a bit of a massage professional. He had a massage table and he talked about the various massage courses that he'd done. I think he liked that I was new to giving massages - he seemed to enjoy talking through some of the theory and making it clear that he would coach me through some techniques.
Elias decided that I would massage him first, so that he could assess my skill-level and give me some feedback.
We both got naked and Elias lay down on the massage table.
I was a bit apprehensive but he seemed to enjoy my amateur enthusiasm - the feedback he gave me was encouraging and actually useful.
Elias was tactile from the get-go - he enjoyed stroking my body as I massaged his back.
After I'd pretty much exhausted all my moves on his back, Elias said it was time for me to massage his front, so he turned over.
I'm never really sure what I'm supposed to be massaging on the front, but Elias seemed content to nurse on my cock for a bit.
Then it was my turn, and Elias worked my back over like a professional - it was really good.
When he told me to turn over, we seemed to be on the same page that we'd done enough massaging and it was time to get off. Which we did - just a lot of oral, which is cool.
I'm getting the impression that the guys that are into massage exchange aren't really into anal, or maybe that's something that could be explored on a follow-up exchange - not sure.
Anyway, job done. I left Elias a glowing review but he's yet to review me. Maybe he just doesn't do reviews, but I'm fairly confident that I left him feeling satisfied with my services.
Massage 2: Chris
It was a bank holiday Monday and Chris offered to come to my place - my first time hosting a massage exchange.
The communication was easy and Chris turned up as arranged.
He was a nice guy with a good energy - I felt relaxed and confident that we were going to have a good session.
I asked whether he'd had a lot of massage exchanges and Chris said that he'd had about 15. I confessed that he was only my second.
Chris offered to go first and massage my back. We got naked, I lay down on my bed and we got to work.
Although he said that he had no formal training, Chris was very good at massaging. It felt like he knew what he was doing.
It wasn't an overly sexual massage of my back, although he did pay a fair bit of attention to my ass.
Then, it was my turn to massage Chris's back. I lathered on plenty of oil and did my best - working the shoulders, up and down the spine, the calves and the hamstrings, and then finally getting my hands on his ass. I tried this move where I effectively use my chest to slide up and down his back - he seemed to like that.
We then swapped over and Chris massaged my front. As like last time, there was a bit of massaging but we were both ready to move past that. We were kissing, sucking each other, and I was soon blowing my load. Chris said that he didn't want to cum as he was seeing his girlfriend that night.
Job done. Another successful massage.
Massage 1: Rahul
We'd had a few emails back and forth on the site, and the logistics were easy - he was happy to host at his flat in Canary Wharf and we were both free on a Friday evening.
I went in with low-expectations. It was kind of all just a bit of an experiment - I figured that the worst-case scenario was that it could be some mediocre massaging and a bit of awkward conversation.
Rahul immediately put me at my ease. He was an attractive guy, he had a warm and welcoming energy, and he poured me a large glass of wine. Anyone who offers me a glass of wine as I walk in the door is already scoring highly with me.
He's been doing the massage exchange for a while - he'd even invested in a proper massage table - so he knew what he was doing. I was happy to be led by him, having confessed that this was my first time in the exchange business.
Rahul explained that the way it normally works is that you take it in turns - you massage each other's backs, then you massage each other's fronts. He suggested that he kick things off my massaging my back. No complaints from me.
I stripped off and clambered up onto his table. Rahul also had the mood music, the mood lighting, and the massage oil all ready to go - he knew what he was doing.
What was slightly intimidating was that Rahul was really good at giving a massage. Honestly, it was professional-level. As he was working over my back, I was really enjoying the experience - it was intimate but not overly sexual. Things got a bit more intimate as he began paying attention to my ass, but just as my cock was starting to feel uncomfortably hard trapped beneath my body, Rahul said that it was my turn.
I really didn't know what I was doing, but I used plenty of massage oil and tried my best to apply some pressures to the various parts of his body.
Rahul has a big, meaty ass and I was soon giving that plenty of attention. He seemed to like that. Things were getting increasingly heated as I was massaging his ass and he was fondling my hard cock.
He then said it was his turn to massage my front, so I lay down on the massage table. There was a bit of massaging initially, but pretty soon we had given up on that and Rahul was on top of me - we were kissing hungrily and exploring each other's bodies.
Repositioning us into a 69 position, Rahul eagerly deep-throated my cock while I alternated between sucking him and rimming him.
It wasn't long until we were done - I blew my load all over his chest and he then shot ropes of cum that I smeared over his body.
It was good.
We had another glass of wine, then I got dressed and left.
How it started
Everyone loves getting a massage, right? I'm always up for any kind of spa-day experience that includes a massage. I also occasionally treat myself to an erotic massage delivered by a professional. Love it.
But I'm now into massage exchanges.
My friend Michael recommended this site to me - Massage Exchange. I'd never heard of it before.
The concept is pretty simple - it's a bit like an online dating site, but what you're offering is to give each other massages. It's not a commercial site, no one is getting paid, but if you can make the logistics work then you get together, get naked, and massage each other. Obviously, there's the potential for sex - given that you're arranging to get together, get naked, and oil each other up - but it's not necessarily a given.
To be honest, I was a bit sceptical - even Michael said his experience had been a bit patchy - but I decided to sign up and give it a go.
I loaded up my details and added a few photos. You can choose whether you're looking for a Therapeutic massage or a Sensual massage, or both. I made it clear that I was looking for a Sensual massage - let's cut to the chase, right?
You can sign up for free and you can receive messages but you can only reply to messages if you take out a paid subscription. I don't like paying out money for something if you're not sure of what you're getting, but I was soon receiving a few messages from guys that looked interesting so I bit the bullet and paid for a 1-month subscription. I guess it's a clever marketing technique - it worked on me.
I'm now available for massage exchanges!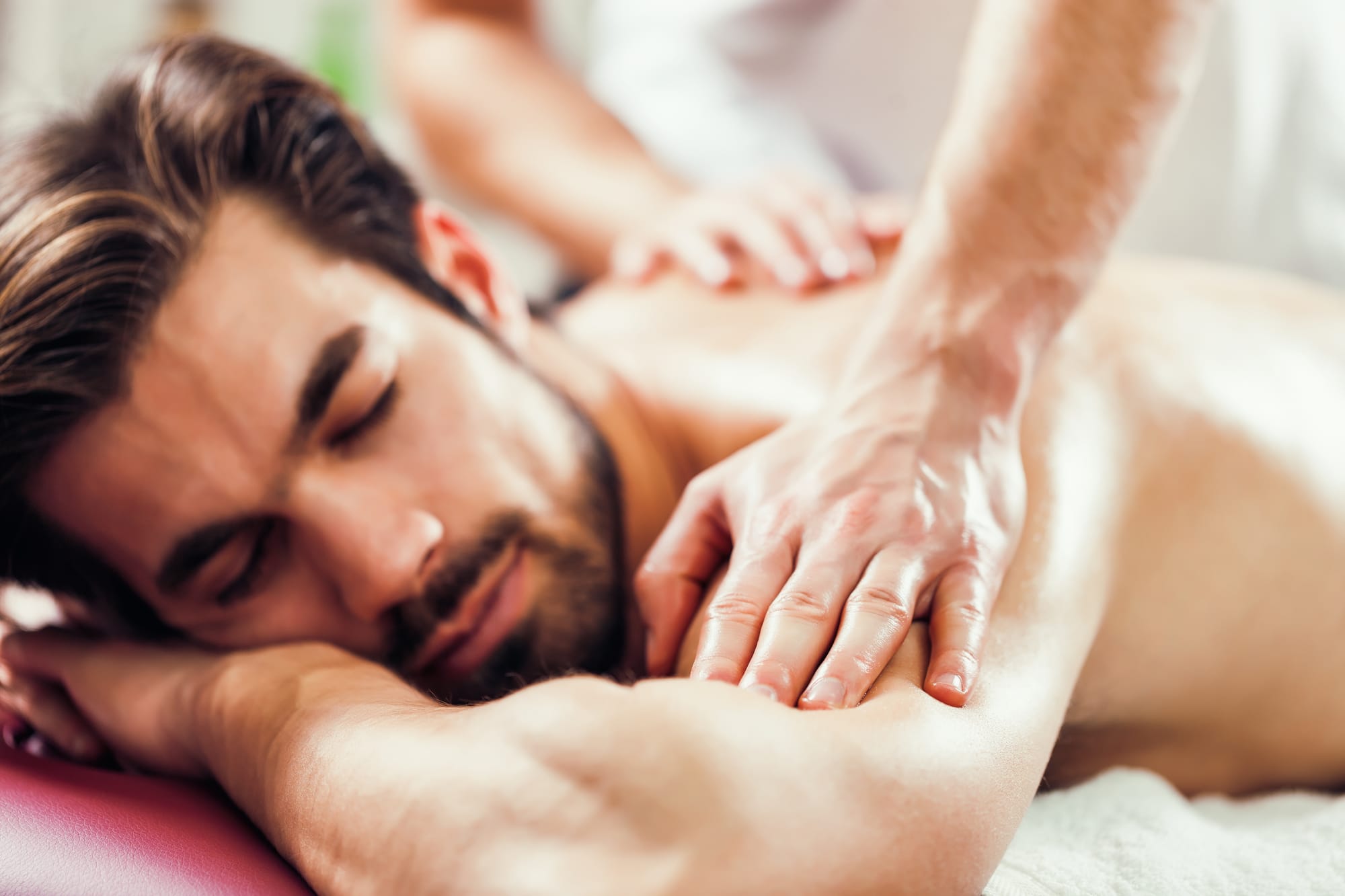 The After Dark edition
If the sexed-up potential of an erotic massage fuels your fantasies, check out our After Dark edition.