What to watch: At Night All The Cats Are Black
A celebration of underground queer cinema from Valentin Merz.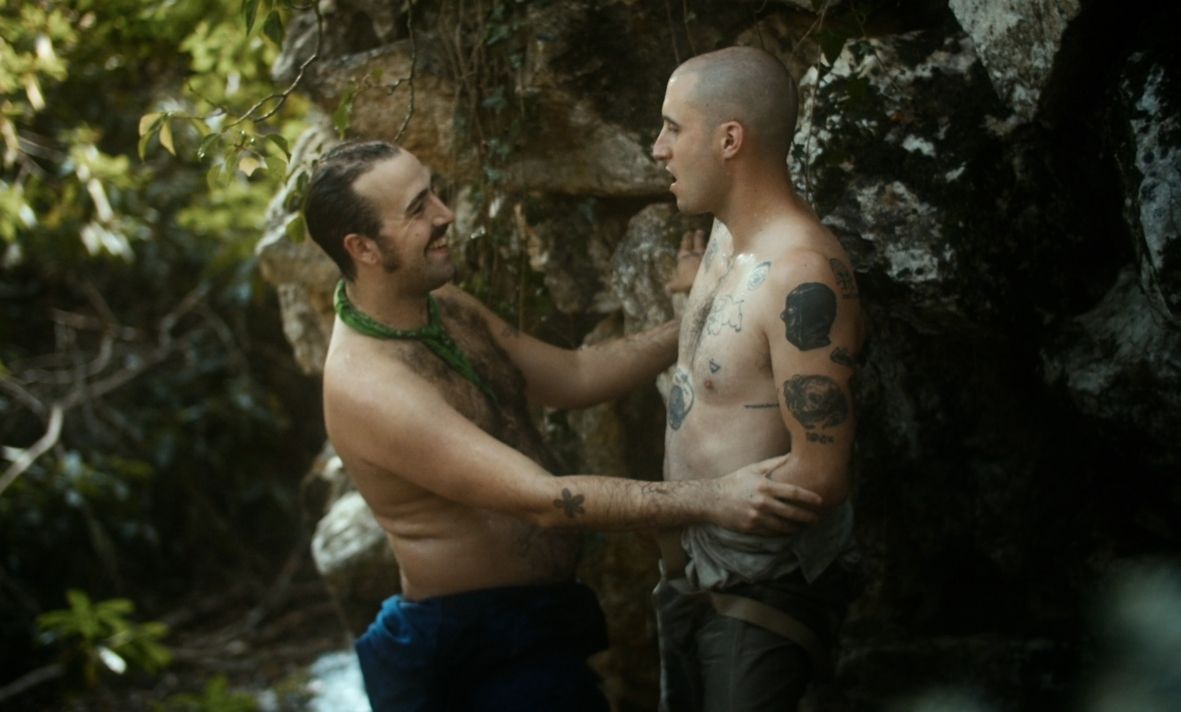 Written and directed by Valentin Merz, At Night All The Cats Are Black is a celebration of the subversive power of underground queer cinema.
A crew is shooting a libertine costume film when Valentin, the director, suddenly disappears. While the local police investigate, the film shoot continues but takes an odd turn. Robin, the cameraman and director's lover, follows a promise.
The central theme being explored in the film is the allure of losing yourself – in filmmaking, in sex, and in life.
The title echoes an old proverb – that appearances are meaningless if you can't see them clearly, or sometimes that everyone is unremarkable until they've made a name for themselves.
There's some great moments in this film, and quite a bit that's confusing and unclear. But if you're into queer cinema, there's plenty to enjoy in At Night All The Cats Are Black.
The cast includes Valentin Merz, Robin Mognetti, Dogartzi Magunagoicoechea, and Jean-Charles de Quillacq.
At Night All The Cats Are Black is distributed by TLA Releasing