100 Heroes: William Beckford
The gay man who became an influential and infamous novelist and politician.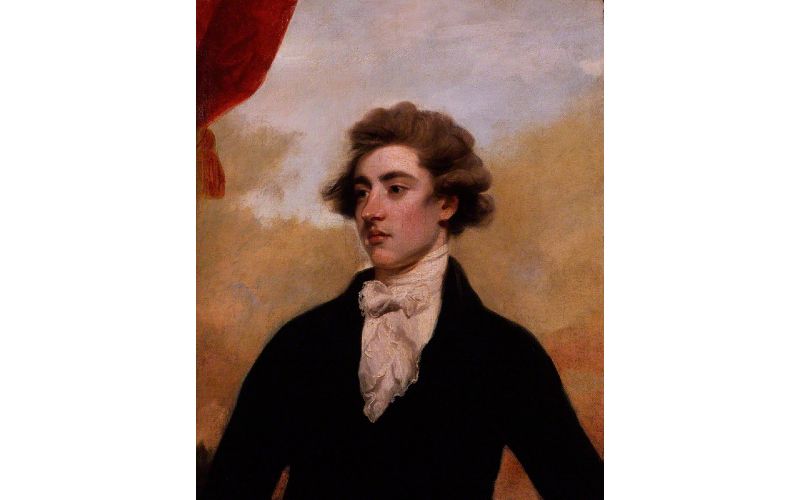 William Beckford was an English novelist, an art collector and patron of works of decorative art, a critic, travel writer and politician.
He was Member of Parliament for Wells from 1784 to 1790, for Hindon from 1790 to 1795 and 1806 to 1820.
He is remembered as the author of the Gothic novel Vathek (1786), the builder of the remarkable lost Fonthill Abbey and Lansdown Tower, Bath, and especially for his art collection.
Biography
Beckford was born in 1760 in London.
At the age of ten, he inherited a fortune from his father William Beckford, who had been twice a Lord Mayor of London, consisting of £1 million in cash, an estate at Fonthill in Wiltshire, and several sugar plantations in Jamaica, worked by enslaved Africans.
This fortune allowed him to indulge his interest in art and architecture, as well as writing. He was briefly trained in music by Wolfgang Amadeus Mozart, but his drawing master, Alexander Cozens, was a greater influence, and Beckford continued to correspond with him for some years until they fell out.
Although he married in 1783, Beckford became infamous in 1784 when his letters to William Courtenay were intercepted by the boy's uncle, who advertised the affair in the newspapers. Courtenay was just ten years old on first meeting Beckford, who was eight years older.
Beckford chose self-exile to the continent, removing himself from English society.
While travelling through Europe, Beckford focused on his writing.
His first travel book was Dreams, Waking Thoughts and Incidents (1783). Shortly after this came his best-known work, the Gothic novel Vathek (1786), written originally in French.
His other principal writings were Memoirs of Extraordinary Painters (1780), a satirical work; and Letters from Italy with Sketches of Spain and Portugal (1834), full of brilliant descriptions of scenes and manners. In 1793 he visited Portugal, where he settled for a while.
He was known to be extravagant – spending his fortune on fine art and luxurious living.
Later years
Beckford spent his later years at his home in Bath, where he died.